Take a look at the picture and feel free to build here all you want. Just keep the terrain intact so the look of the falls is not messed up. You can get to it from the portal hub that the ultima network uses for Xa Frant.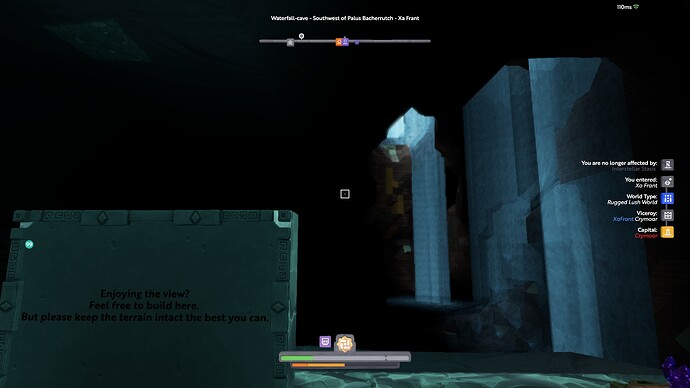 Just take the portal labeled Waterfall-Cave when you are here.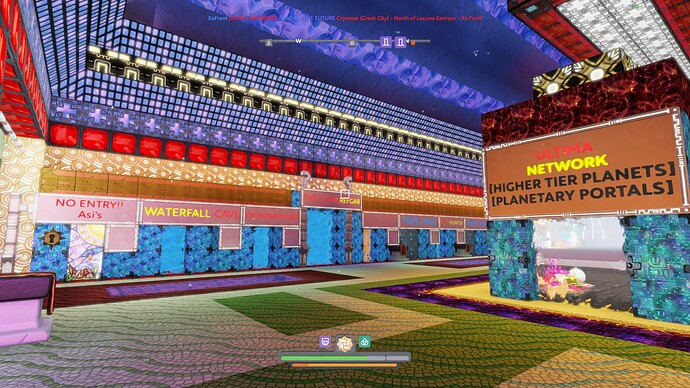 You can also buy slightly discounted Exoworld items and other assorted stuff here!