It is official in 2 days I will be able to play again
@HOST
That's what they all say…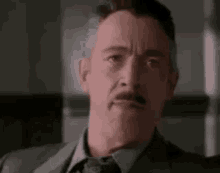 If so…welcome back and don't fux up this time
But for some reason im having a hard time believing either u wont be back or you will be but not for long

Have fun. Hope you enjoy the game like i did once.
Oh I never took a break it was a forced break by my mom
That is understandable. As Father of 5 i can relate To your moms action.
@Fuzzybear1919, You've been seen once since then and just for a few minutes. Good joke again about your return. You should stop posting so many non sense threads on the forum. Nobody wants 10 "I'm back" topics

I think it's pretty disgusting how you keep laying into this kid ad nauseam. Like, just send them a PM if you wanna rip 'em a new one every other post…

Sorry my life has been going to hell the past month but I'm planning on playing soon now that things are calming down
Totally agree with you,
What's funny is I've seen soo many people announce they leaving the game then 1 month later there back and posting on the forums again hahah. It's hilarious
It's a game people - you owe no one anything hahah just enjoy the game and move on.
Me too! I'm sure! Probably! Uh… Wait… I think I work that day, hang on…
@Rydralain if you come back I will so do something … I dunno what… but something.
On a more serious note: It would be nice to see you playing again though!
Well, I'm hoping things IRL settle down for a little bit starting soon, but I've been hoping that for something like 6 months now. Feels like a new wrinkle every week. We'll see. I really want to finish building my tree.