Since we use sling bows, and not things like guns I feel we need something like swords or maces for a melee weapon. I know that much has been suggested before, so I thought I would sketch up some concept art of what I was thinking: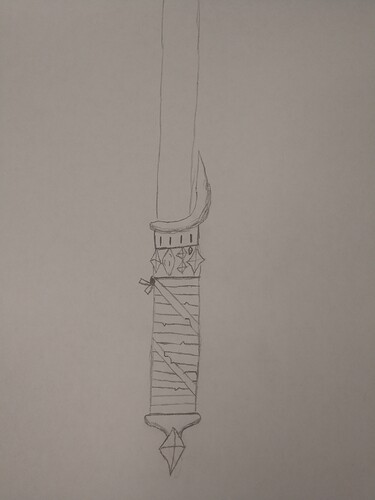 The first one is a Gem energy sword. Perhaps it runs on the new compact fuels, in addition to or instead of normal wear. The gem type crafted would determine the colors of both the crystals, and the energy beam.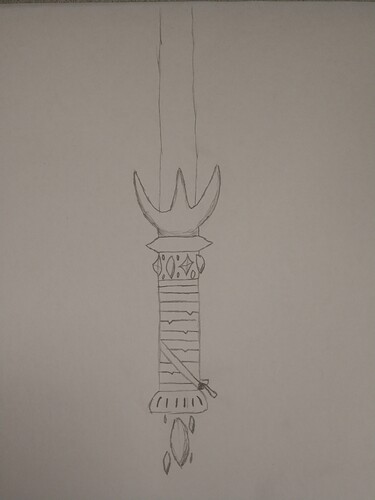 The second one here could be lucent resource crafted. With color and effects matching that resource type.
I think something between primitive and advanced match the other tools and weapons of boundless and something like this could be cool to see in game.
If I were any good with modeling programs I would try making models over the axes in the game.