…asking because it might be important.
I'll volunteer to be the Mayor.
Edit: Apparently I can't post picture of Mayor Quimby.

I flagged it, reason the text was inappropriate
Ooooooo. I think we could take it a step back and ask, what's a male and female oortian called.
Man and woman are to human then [blank] and [blank] is to Oortian.
The hidden deity of the Boundless Universe is called Roy.
Thus His planetary minions are called Viceroys.
iirc we're not actually the oort, they are like a previous advanced progenitor species? and left behind the tech remnants and suchlike
—Daax
F, thought it was funny but I guess not
Also, as for the question, Kings and Queens are a human made thing, so maybe Oortians don't have those

Right, those very "prestigious" tech remnants.


Must have been one of the only items that didn't scale well and is dirt cheap.
Ummmm it's me. I didn't really want to say anything but yeah. I'll set up some baskets for you all to donate Oort and lucents to my greatness. Carry on my children. Don't forget to praise me before bed each night or I may haunt your dreams.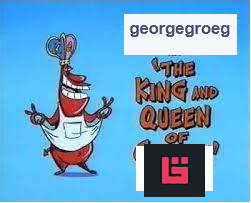 Ooort is the ultimate purple and I love purple. so it's meeeee!!!
Could be an Emperor. I believe Viceroy is the person in charge on behalf of the ruler, but doesn't necessarily mean king or queen. But then the question is, who is the ruler and @georgegroeg made it clear it's him.
He is the daddy of all daddies.
@Damagekai probably is - I visited his country. Yes, he lives in a country. Not a base, not a palace
Surely the person who has the most levels needs to be crowned supreme overlord/lady and so eligible for a reasonable amount of tax from all those below?
asking for a friend…
Preferably paid in raw materials!
so before the update we'll have a rebellion

RUN EVERYONE RUN! Catfud is after our money.