… the PlayStation Paris Games Week Press Conference is about to start:
Not bored, but'll watch it anyways.
.
.

Street fighter V looks amazing omgg
They showed the new Boundless trailer on the playstation press conference!
Oh dang! Silly me for thinking they'd be showing playstation games only :((((
They are showing playstation games only.
Boundless is gonna be on PS4 !
Ooooh. Interesting. Hoping cross-platform? Or is that too much to hope for?
huzzah, and the trailer is up on youtube for anyone who missed it, like me.
The Trailer is just …

… PURRRRRRRRRRRRRRRFECT …

Tears in my eyes from how perfect this game is. Lovely showcase. And TITANS!
Noticed new creature type (little round fellow) and some flowers as well. Portals look lovely.
Welp, the trailer is DEFINITELY hype making, and really well done, however while i know the point is to sell the game… i think people who buy it now will start a massive uproar due to it not being as great as the trailer.
btw the titan thingies looks pretty epic, still hoping for huge walking beast like titans though, seems more threatening

The ambience and music were just so breathtaking!!! Especially the titan! I'm curious to know what other possible variations of titans that you have in store (refer to that old gif with the character bobbing on a platform).
Some of the feedback was to be expected though.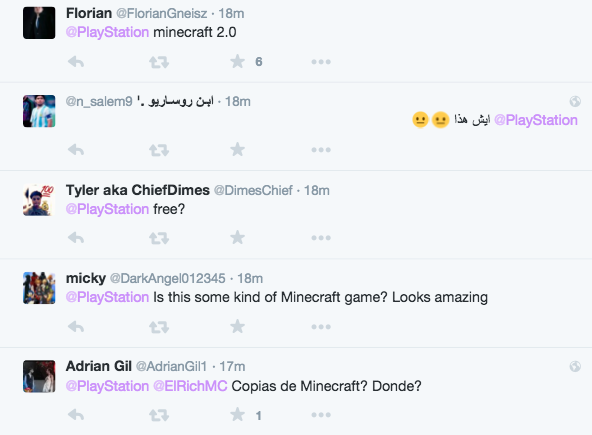 Was epic seing your build in the trailer!