Hold on. To your butts.
I've been working on a concept for weapons crafting, related to my thread about world-specific materials…and at a certain point, I had a little flash of inspiration.
We've seen the magic-gems-that-fit-into-slots model many times before - Final Fantasy VII, Infinity Blade, and Child of Light to name a few.
So here's what I'm thinking.
Different types of magic, each corresponding to a different type of shard that can be incorporated when crafting weapons/armor/items for discoverable effects.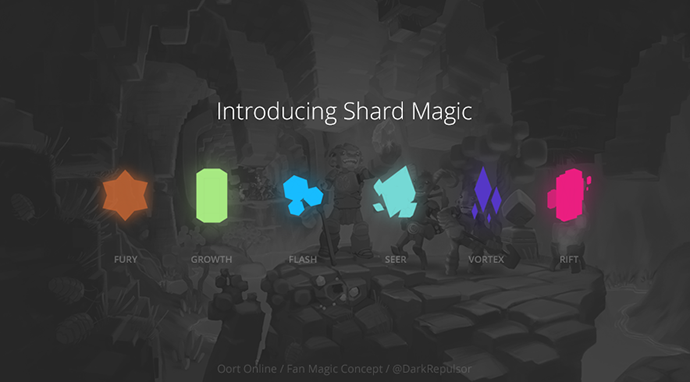 Your thoughts!
Edit: a few ideas I failed to mention:
• Shards come in different sizes – bigger shard, bigger effect. Some are tiny.
• Some shard types are rarer than others.
Questions
• What do you like?
• What don't you like?
• What would you do differently?