Hey hey. Wondering if there is a gravel farm on Lamblis? Thanks.
in work…

I would have to check underneath Terra Nova maybe there are a few patches you can Farm in the meantime.
??? What do you mean exactly?
Sorry forgot but there might be gravel patches you can farm until @Marcello666 has build one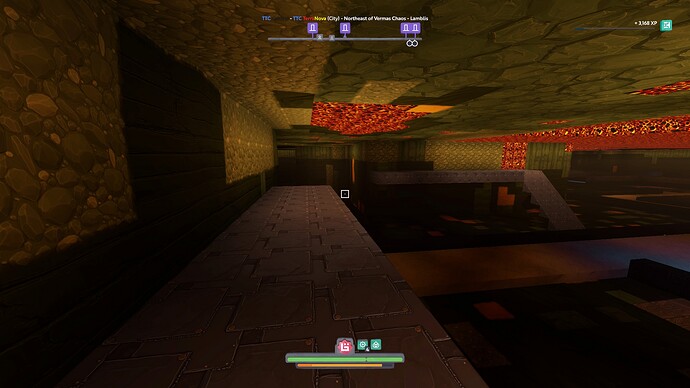 Placed some machined iron so you can easily get to the gravel but as long you stay on the iron you will be fine.
If you head West from the hub completely down the stairs (or one floor down and jump in the 2x2 hole ill be underneath Terra Nova under the lava lake. Ill put up some signs to.
Have almost all network connections on Lamblis. (Host of TNT and Dk's)


While jumping down aim between the lights as its all trampoline.
Ill be working in the clock tower today so just shout at me if you can't find it

ill come down and show you

Thanks. Just disscovered mosaic crafting. LOL!

I'm farming up some coin, but I'll be hunting for it soon.
I Am lost outside west of Tera Nova. What are the coordinates and I can just plug it in to my hud.
Sorry when playing I forget to check the forum.

Droped the gravel that floated up at your feet

if you didn't have a magnet would have given you one.