Mining on gamma for rift and all of a sudden screen goes black: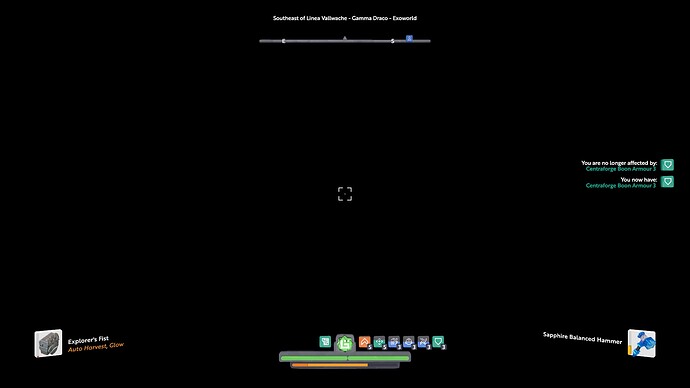 Assumed I had just switched out my loot stick(fist), but you can see its still in my left hand. Switching it out and back again makes no difference.
Had to go to sanctum, and that fixed it, but seems a weird bug!