Hiya everyone - it's me again

It feels like I've been running around on a spiritual journey to make you this gif while testing this specific animation in-game in Arturia… Arturia is a land Jess and Luca (I think gets this credit) named to test her blocks.
Logout
So the Logout animation's purpose is to visually show when a player is logging out of Boundless. You have around 10 seconds of timeout then the character will disappear/go to sleep or another dimension…basically shutting down.

Again, the animation style/purpose is to relay each action with unique strong poses and have 360 degrees of obvious body language so everyone seeing this animation from near and afar is aware of what that player is visually doing.
Artistically, I've been inspired by the meditative action of 'winding down' and like the sitting down emote - it's the ultimate visual cue of taking a breather or having a rest. I'm hoping that we can have a nice bit of vfx for this or at least have the character fading away in code.
Let me know your ideas and thoughts and in the mean time… here's a gif!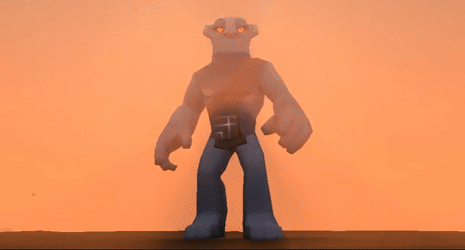 AND this time round just because this looks so epic a picture postcard of my screen!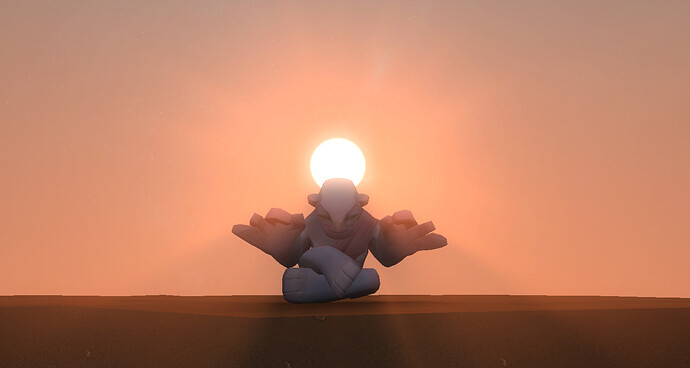 Have a great weekend!