First a little story.
I'm on a project to make tons of all metal blocks. It's going super slow, as I've ben focused on making the hundreds of thousands of cogs required to make just a single chest of octigrid. This keeps my focus on copper and has resulted in a ton of excess iron.
I refine it and set it aside as I have already a full chest of each type of iron deco block. The other day I realized I should change these to copper for those blocks, since I'm mining tons of copper and it all goes into cogs, with a tiny percentage for gold alloy. So last night I started changing. I changed about 5 stacks and honestly it felt like the most progress I've made in a while to turn those into copper octigrid

For the coming weeks I'll be changing compact iron to copper for sure. However I still have over 20 stacks of refined iron. And, to the point, I've been spending a LOT of coin lately.
So if someone wants to meet up for a (Tax-free) hand trade before I get too deep into changing these refined blocks, I'll sell up to 18 stacks of refined iron at 40c/block. With 5.7 iron each block that's basically 7c per iron, and already refined.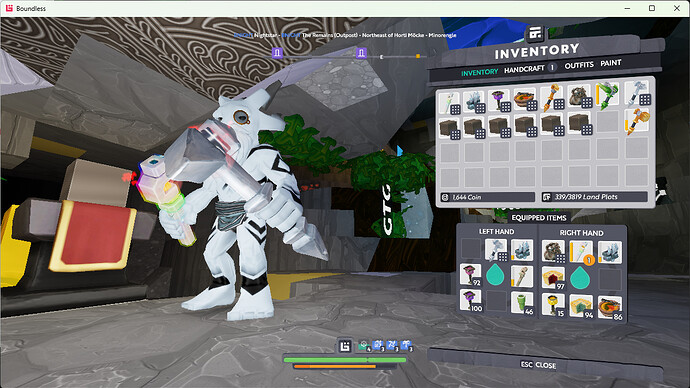 Available quantity will drop as I'm changing these to copper through the day.