And there's another at Nova Golda, reachable from the Nova Golda portal area, bottom floor, Farm Portals…
This one is also really easy to spot from the new Exo Platform at TNT Cardass!!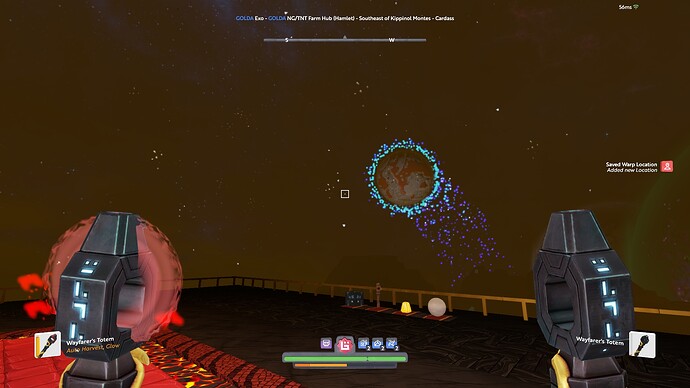 Of course in the middle there's an area where you can freely place your warp conduits.
Which are also for sale at the platform, together with (free) totems, warp augments and atlases.
When coming from Serp and entering the TNT hub, go right to the area marked 'Farm Hub' then the right most portal is marked 'EXO' and you're at the Exo Platform!
Happy mining!
There's a portal to that gleam as well in the ultima Dzassak hub
Edit:also here's what the planet looked like when I was getting a warp spot.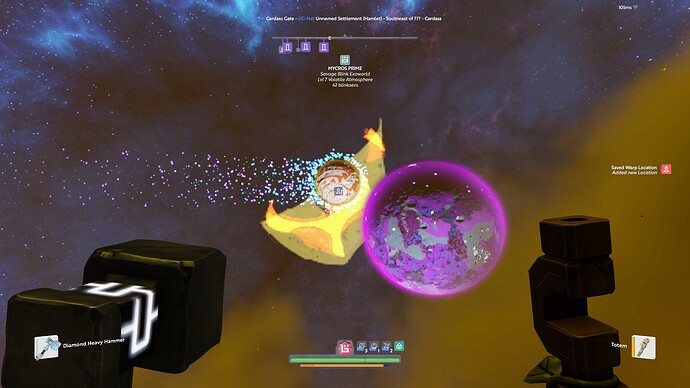 Guys what alt am I looking for or range for Blink. I cannot find any info like the Umbris or Rift
Ive looked at the Lower alt, found some just not like the atlas is suggesting
thank you
Tho you will find very small quantities in alts above or below these within a 5alt variance(ie up to 25 for blink)
Anyone else having connection issues for cardass and this exo? I typically don't have any issues on any of the worlds, but I can't even move on these planets.
This topic was automatically closed 7 days after the last reply. New replies are no longer allowed.