Hi everyone! I wanted to share the news that the Fireborn Hunt Lodge has changed ownership! We are super excited to take over this amazingly violet build and continue business as usual. We are still working out hunt schedules, but we are anticipating running hunts 5-6 days per week.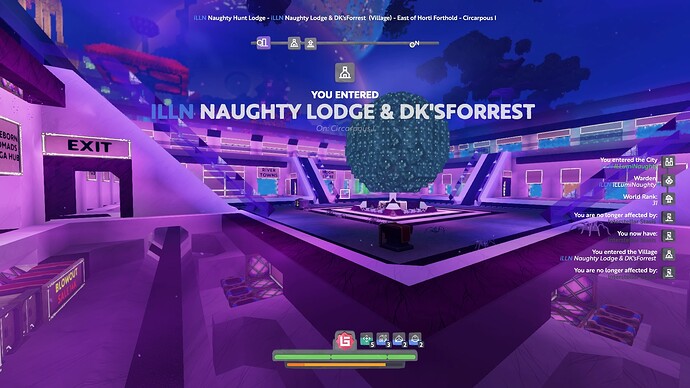 If you have shopstands that you run in the lodge, do not fret! Your stock and coin are safe and are still yours. Please visit the lodge and join the guild book so we can add you to the advanced locks for permissions on your stands.
If you are interested in being a Hunt Leader please contact either myself or @shortyd856 (Lorelie) and we can get you on the schedule. Also, if you wish to run hunts and would like access to the platforms please let us know as well.
Thanks for the support! Stay Boundless and see you on the hunt!