This round of forges concentrates on things that last. Grapples and Slingbows came to mind, as I don't replace those items as often as tools. Working from that, and with the help of some streamers, I found a great Slingbow, and now a great Grapple to have in your inventory.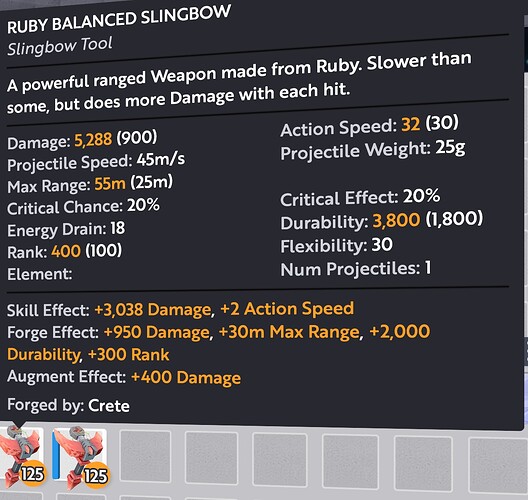 Tried and true, these sold well before, great damage, great range, and now with a FREE Damage Augment 3 on each bow! Go kill stuff! =D (Priced @ 25k)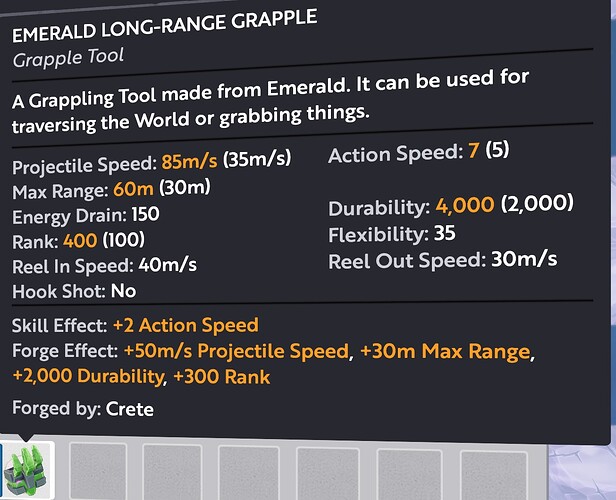 New to the InfiniPlexx is the Max range Emerald grapple. Much the same as many grapples you might see elsewhere, with one difference. The Projectile Speed. This is favored over the Reel Speed buff, because when you are falling towards lava… you want that puppy to shoot quickly towards your target. With Max Range, Max Proj Speed, And Max Dura, you shouldn't have to buy another grapple for weeks. Save your life today! =D (Priced @ 25k)
Also, World Regen Bombs are still available @ 3k ea. Get them while they last!