Boundless has now a new Official Steam Group
The new group was created because it is not possible to change a Stream Group Name.
Can I change the name of my group?
Group names cannot be changed. You will need to create a new group if you desire a different name.
The new official Steam Group from Wonderstruck Games
Boundless Official

The old Group with the old name OortOnline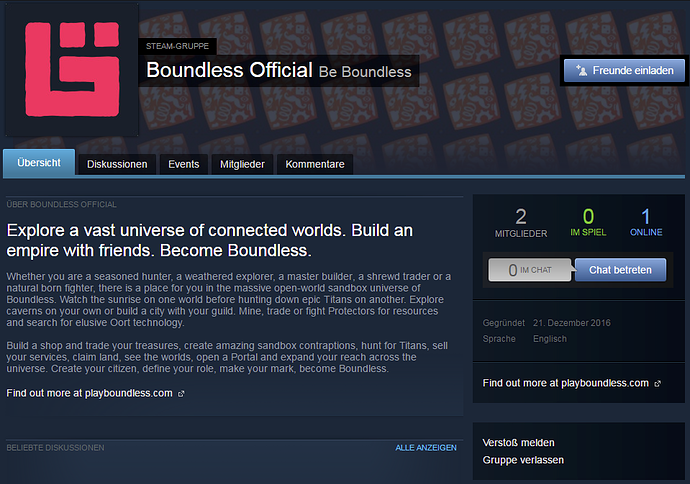 Big thanks for @olliepurkiss for the new Group
Result is the new group
And I've got it to be the first member of the new group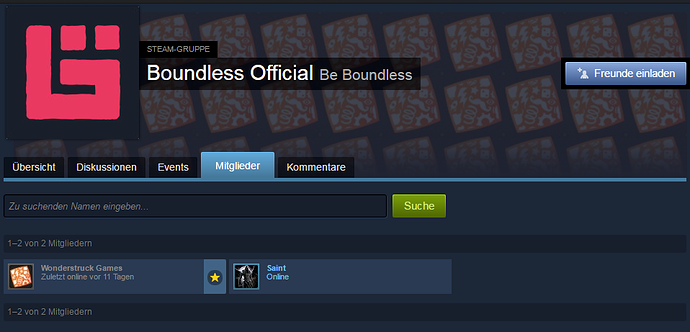 But i hope all player will join the new Steam Group too.