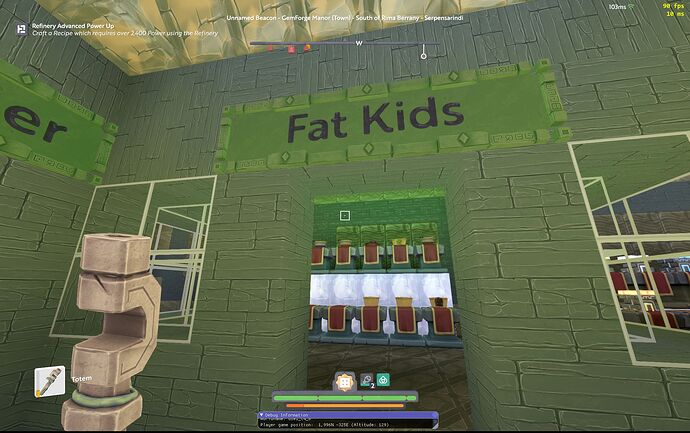 I was just hopping through random portals, because I like to see what people build. Behind one was this shop, and there were food stands, and this sign.
I find it very, very offensive. This is not a topic for jokes, for some people like me it's a serious problem.
So please stop. I wanna make it clear: I'M AN ADULT NOT A KID, and as an adult I deserve those yummies too!!!