The epic merger of Liszy's Siedlung and Infinity City marks peace and unity on the planet Raxxa!
This epic merger will be underlined by the Re-naming of the Capitol City of Raxxa to Infinity World! And now catapults Infinity World into the #6 largest city in the universe!
Head East from Infinity City, or West from Liszy's Siedlung to find some prime unplotted land, with "Infinite" possibilities! Just follow the road and plot anywhere, so much space!!
Get some prime real-estate and help us on our quest to be the Greatest Great City in the universe!!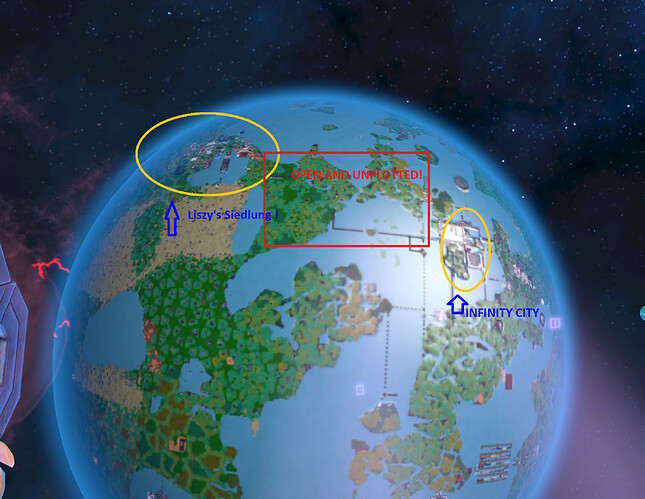 As you can see, there is plenty of oceanfront and lush forest areas to build in!
Special thanks to (name removed) for his diplomatic hospitality (and awesome shop prices at Liszy's), and Oakenshield for helping make this happen!