Aww, haha, ok, that's funny, but still… even ugly cats are cute!

his name is Wilfred Warrior
So adorbs.


Please tell me you tickled every exposed tummy immediately following those pictures!
It's a must!
( Wish I hadn't cleared my phone recently and I'm too lazy to check the external hard drive. Will check what it does have tomorrow since its currently dead)
Thanks, and of course!

Well, sometimes they don't like belly rubs haha… CHOMP!

No pet's anymore though there's a bird that's been trying to mine into the Windows of my house, hopping from side to side and knocking on the glass over and over as if in block squares. Happened since I started playing.
He's pretty set on getting through, its glass though.
Is Christmas Over Already???
Nap time
A few from when they were mere pups. .
Here's my lil' gurl, Vivi (short for Vivianne :

She's about 17 months old, now.
I got her when she was a lil' baby. :3

On the above picture, she was in her basket, and she climbed to see what I was doing on the computer, but quickly felt asleep while still having her head above the edge.
Now she's all grown up, but she still always try to steal my desserts.

So beautiful @Kal-El and @Tagris and @Goblinounours !!

So so cute!! I'm already feeling good today because of updates to Boundless and NMS (can't wait to get home) but these cute pics just send my Feelz Good meter through the roof!

I just love the last one, the dessert thief, so much! Haha, that is so my cats, they just feel entitled to whatever I'm eating.
Edit: I won't double-post them, but check the NMS thread here in OT too, I put some funny pics of my cats bombing my TVs in there in a pretty recent post.
When you get a cat, you're basically signing a contract where you're giving your house and possessions to the cat. If you're lucky, they'll allow you to stay as their roommate.
Yay, pet thread!!
This is my boy Jake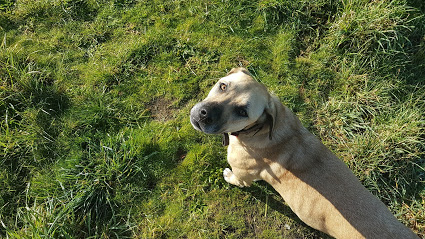 And his sister Beth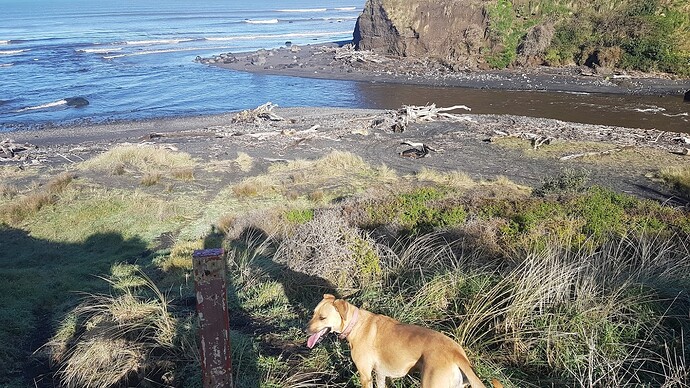 Because they posed for once

And because they're super sweet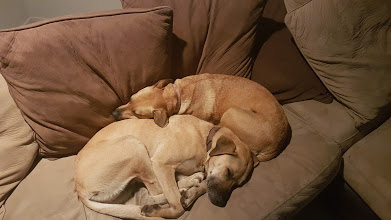 And action shot!! They fight and argue like typical siblings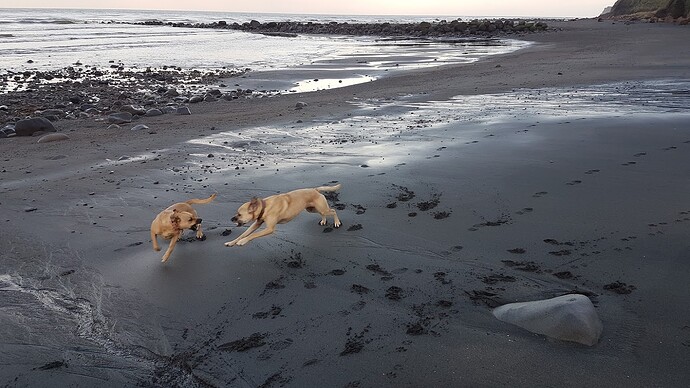 Wow, great photos!!

Gorgeous dogs and scenery both!
@Goblinounours - Oh, isn't that the truth, lol!!

I posted pics above of the cats stealing my gaming chair (when this happens, I sit on the floor, as I don't have the heart to move them). But a little while back, brought home a chair that a professor had left here years back and was just cluttering up storage… the cats love it, so now they have their own chair in my gaming cave. Also will add a very comfortable Smokey (with my Alduin statue in the background!) -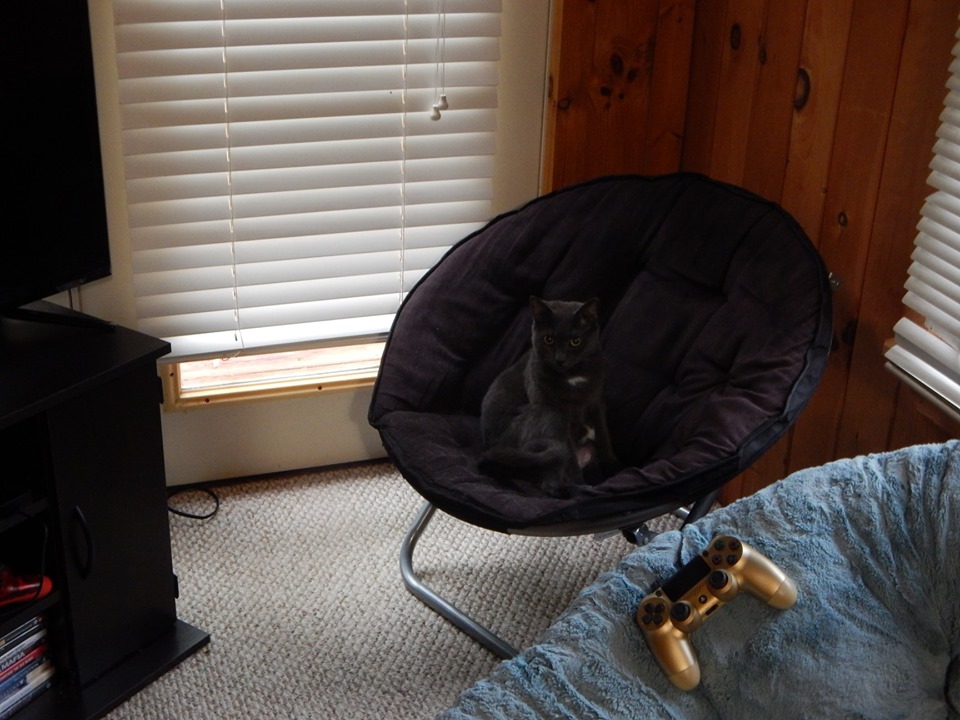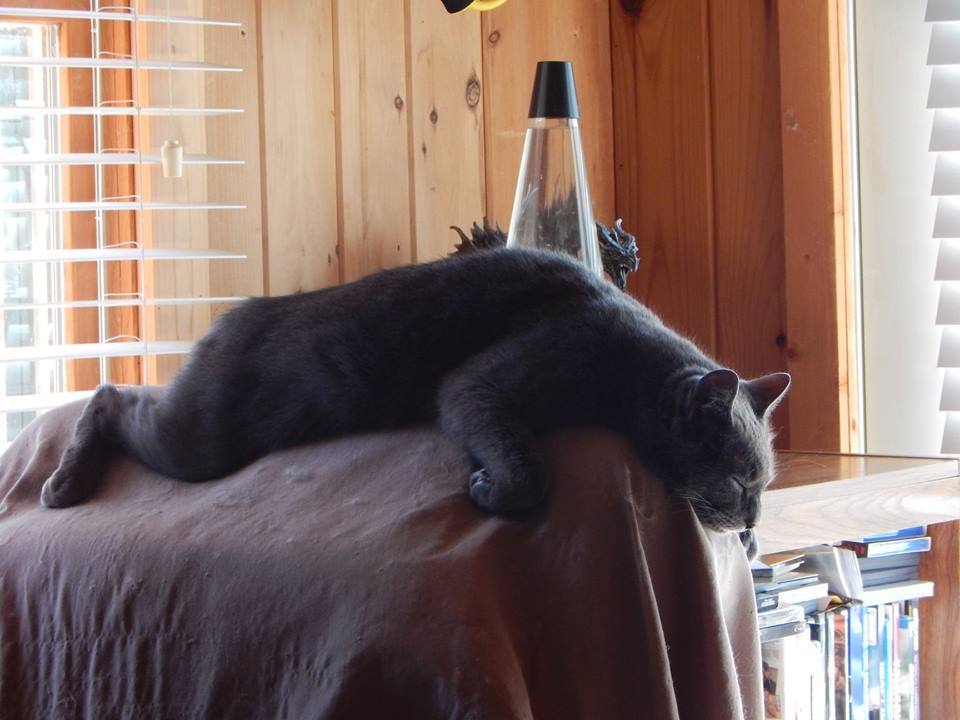 Oh boy, that second picture is genious. XD
Awww!!

Once knew someone with a Black Lab named Buddy… was such a sweetie!
Sad pic with a happy ending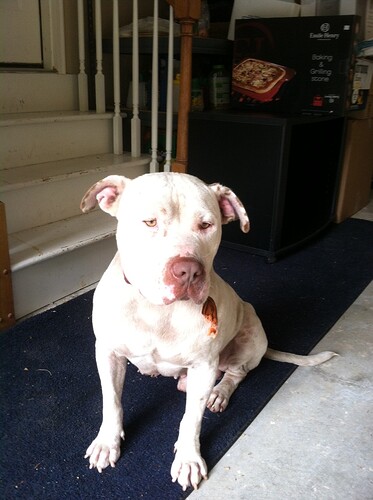 Oskar when he followed us home while walking the other dog. He had Heartworms, ring worms, a skin infection and they had put cigarettes out on his head and ear then probably abandoned him and he had to chew himself free.
Now he is safe well taken care of and has a brother
Oh poor baby… so glad you gave him a loving forever home!!
Tempting to post pics from our local no-kill shelter, Catman2… one of the main causes I support, and go once a month or so to drop off stuff and just have a heartwarming visit with all the kitties ("Cats Without Cages" is their motto). I always also end up taking lots of cute photos of course, lol.
Awww!! And a bun-bun and tortie in the last pic!

Paka, the name I usually go by online, part of my name here, was a tortie. They are quite the personalities - Tortitude! Paka was a typical Queen Cat Tortie, haha.
Had a few buns in the past too.
Edit: Real Paka. She has a gravestone in my Boundless cemetery.