Hi , Like the title says my Shop is Up again selling mostly marble and chests and buying meat, Bones, and blood .
Shop reopened now after been buyed Out in sunday afternoon at once 150k marble !!!
My old marble which was bought from 1 Guy IS now Sold from him for 23c and bought IT for 20c …
But i worked hard to come Back and now with all permanent Meta colours as marble !!!
Over 300k marble available now !!!
Plus 30k EXO marble !!!
Price ist now 22c for normal marble and 35c for Exo marble .
Also possible to Put Orders for a colour and Numbers.
Enjoy Pharaos Treasues also selling your creature stuff
Buying blood for 8c
Buying Bones for 10c
Buying meat for 2c
Buying prime meat for 2,5c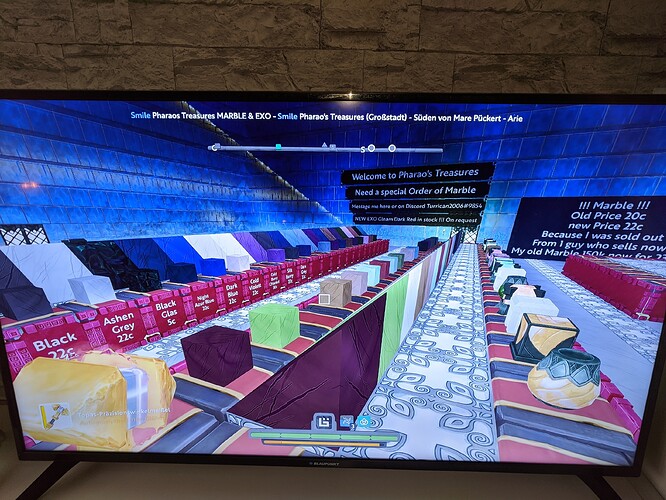 Enjoy Trading with US and have a nice time
Greetings Turrican2006