Dear everyone,
since I accidentally posted the suggestion on bug reports, here is the issue copied from the original:
It's more or less the issue, that you are only
able to sell on one plinth different items of the same type. So if I
sell raw meat, I can also sell bone and tallow at that plinth too, but
i.e. not a gleam stone.
I don't understand that restriction. To me it is not consequent.
Either just one item can be sold on a plinth (and that one of course is
displayed) or different items (not restricted by type). Of course the
amount with different items is restricted by the amount of slots you
have on a plinth.
But that is just my opinion… don't consider it as a bug.
I just thought in the beginning, it is a bug.
So actually it is now - after I saw it is no bug - more or less critics to the current system.
---
I had a pretty charming idea, to work around the "handicap" a plinth
can just display one item. I wanted to show in it's background what
other items can be bought here, in placing a shelf behind the plinth and
putting in, one of each item I am selling on that plinth (as shown
below).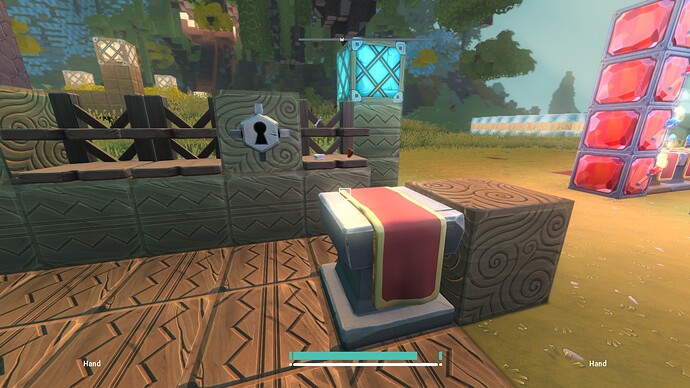 That would make most sense, when I am not just able to sell items on the same type.
What does everyone else think?