Do You have a request basket to drop location?
Yeah we do! If possible please also drop off one piece of gleam to pop in the hub

I plan on changing my colors with the next cycle so as soon as it's more stable, I'll drop mine off

Dont' want to make too much work.
Addendum to my above gleam ball posting from the other day.
S2 on PS hub Serpensarindi leads to Dark Lilac gleam with platform. (platform may need to be redone but it's functional

)
You can then grab a location token to my other T5 planet with Pale Lilac. This one has no platforms but has tons of gleamballs.
Both planets are colored with various purples which are listed on the signs nearby.
Crisp Lime farm up!

This is probably going to be a four week temporary one though.
Portal at Paka's Palace, Alcyon - just go through the TNT Paka's Palace portal at Alcyon and it is right off to your right there.
A fairly normal gleam sphere on one side, and a big mutated blob on the other. Also put some tokens on a stand there to some other interesting spots (last pic is one).
… I'm tempted to try to replicate this experiment. I was going to do black gleam here then ended up with a new one, so keeping it. I think the best combo now I've found on biome selection for gleam -
Gleam Lake + Canopy Forest (the large trees, keep forgetting the name) + Floating Shrapnel
Sky Pattern and Alien Invasion both have some downsides I've seen. That combo though seems to give potential for great farming spots.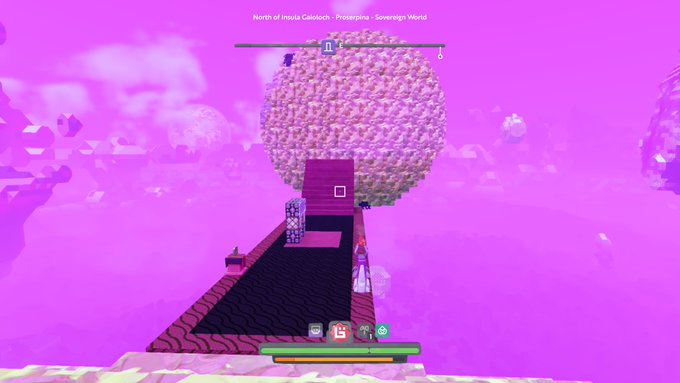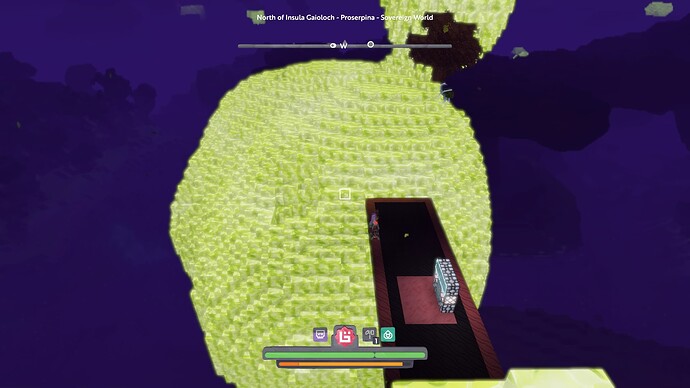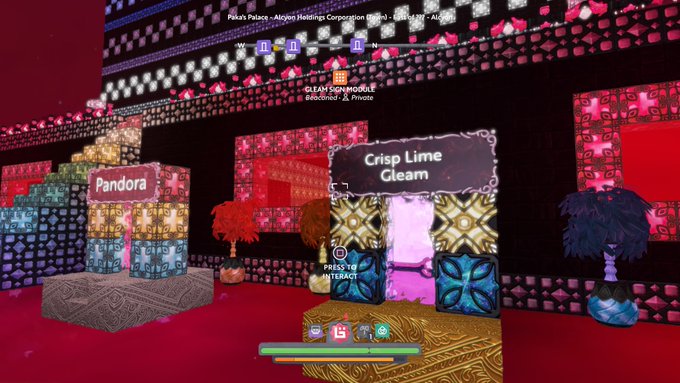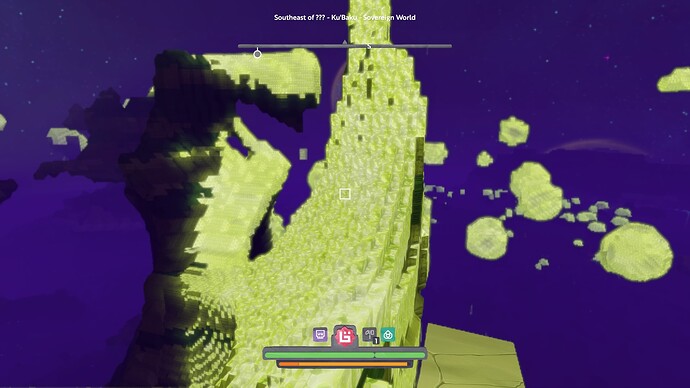 What type of farming are those two biomes good for?
I love this color!! Glad to see some people picking from the warm side of the spectrum

In addition to combining with the gleam spheres for some cool results, the canopy trees (the big ones, I keep forgetting the biome name) are REALLY good lustrous wood farming.

This is a throwaway world, wanted to try a T1, but in the meantime, feel free to help yourselves to Weary Teal spheres on Boadicea, warp from Maryx.

No portal on this one, need to save my Oort for others haha!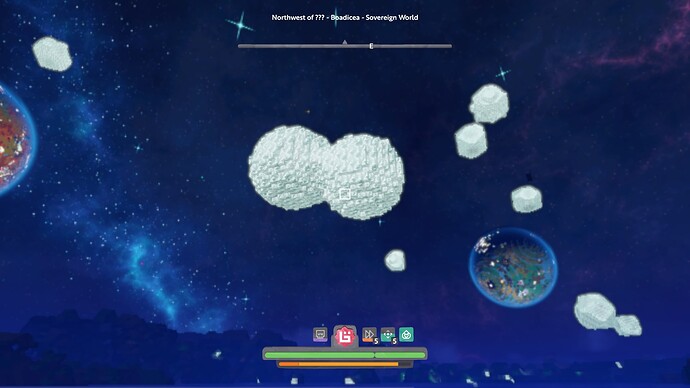 Shadow red gleam is through a portal in TNT HUB called NEW BEGGININGS.( Its on the second floor i think youll easily find it.Through there is a row of sovereign planets its in one of the portals there.The shadow red gleam i found also has strong red mud.Good colours on that world.I found it lastnight.OH what fun i had♥p.s Also theres a soverign world there that has BLACK GLEAM .Look in all those portals youll be very happy with what you find.
Come get your black gleam! 3 separate gleamballs/farms set up on a T1 to save on hammers and other gathering materials.
Planet: "Black Gleam" - 1 blinksec from Storis II
Accessible from the Nctrn Guild Hall on Storis II. (Reach the guild hall from the Welcome Center, which is connected to TNT's main Storis II portal)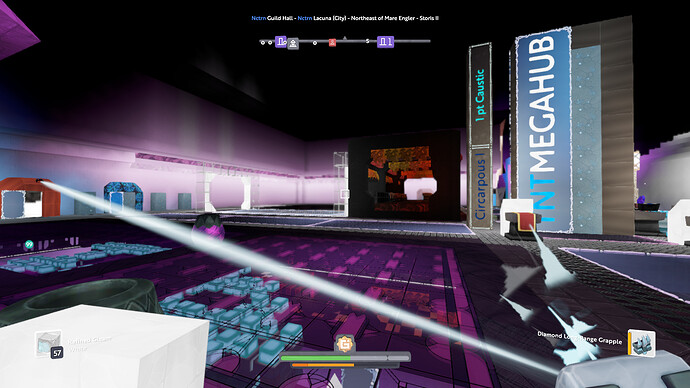 Was on a hunt today and people were throwing black gleam all over the place. Making towers out of it…just random piles of it.
How the mighty have fallen.
Lol I know, right?
I throw it at people randomly too
Black gleam is the new trash block
Did code gleam get a facelift? A couple of months back it was a dark and depressing place…
Code Gleam is definitely back, so many colours and more coming every day! I can barely keep up

Good day all. Any azure spheres? Went to a planet with azure gleam but it only had a few pieces scattered here and there. Thanks

.