Ive been wondering how to make a floor glow without chiseling. Is the schools floor chiseled at all?
heres the promised pic: its the simple opposite corners trick just with a titanium chisel.
I tried to make one out of a ramp with a silver chisel but it was unclear if the light was shinning thru with the chiseling. ill have to run more testing another time.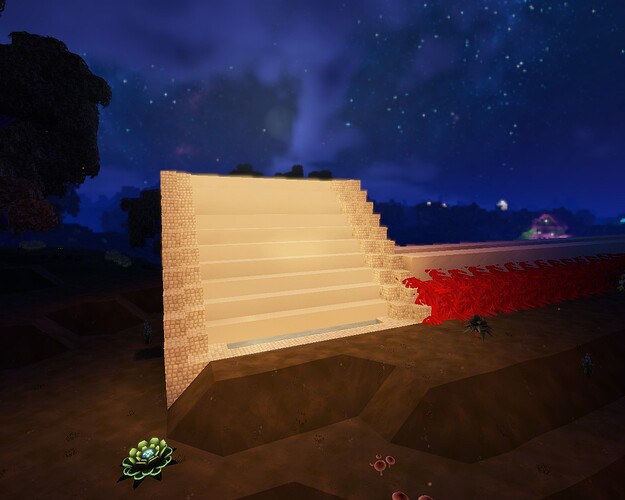 I dont get it but just discovered chiseling the gleam a little bit made the concrete brighter??? Maybe i was blocking some light without knowing…idk.