I seem to experiencing an extremely high lag, or unstable pings, to ONLY the Australian servers.
I am connecting from Singappore, I am using a Fibre connection, and I am using only cabled connection to the computer that runs Boundless. Below is a screen cap of the latency graph.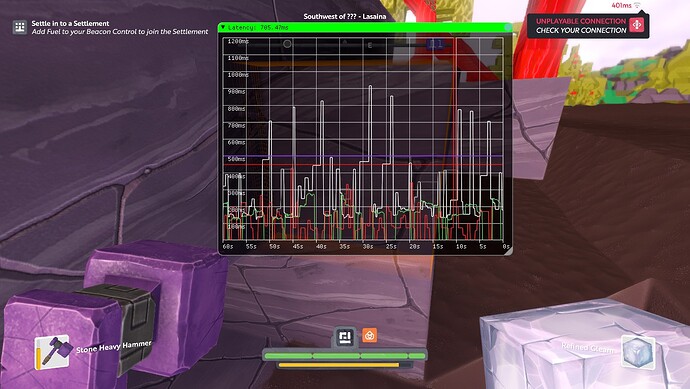 I can play on any of the other servers fine, except on all 3 Australian servers.
Below is a screen cap of my cloud ping.