Hey friends!
It's time to post a request to remove people from my guild, because they haven't been on, only to find their character is removed/deleted. But they were in my guild and now I am running up on our limit of spaces:
NekoDorei
Murki
Corin
Cozza
Jebediah
Luhjah
MithrilOre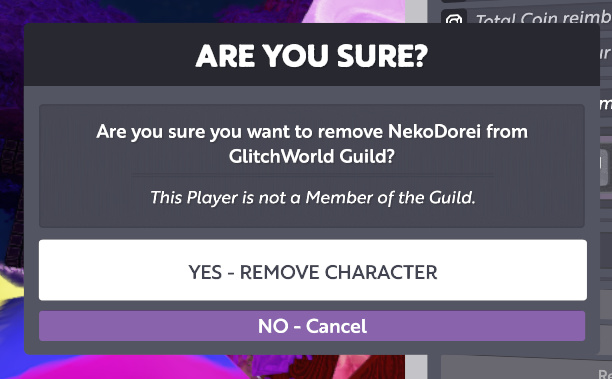 The downside is even if those characters aren't real characters anymore, they are still attached to our guild taking up spaces and counting against our maximum number of members in our guild.
Is it possible to have these characters removed from our guild: Glitch World ?
Thank you!