My guild mate @BoundlessBlitz have just made a reclaim on her main build and is now having issues recovering it.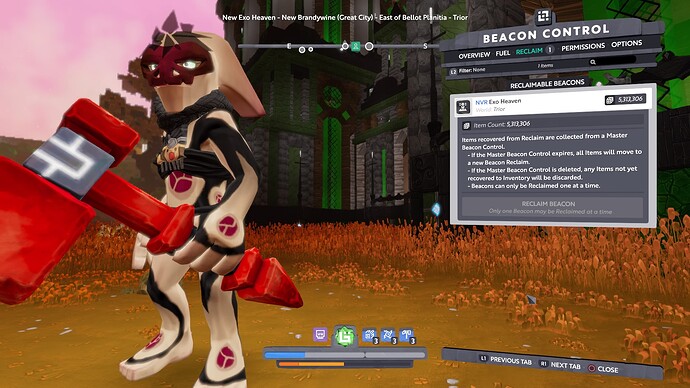 She has gone through her beacon list and checked each beacon to make sure none other are active.
She also tried placing a new beacon nearby, making that master and home but still cannot access.
Is there a time limit?
Coordinates are 89N -68E Alt 66 on Trior.
@james @Leahlemoncakes @monty1
Character name in game blitz88