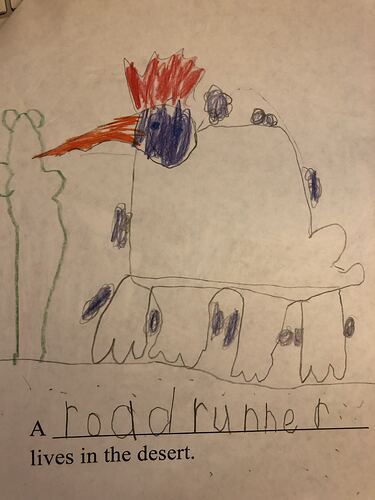 My 6 year old son has been playing boundless since Christmas and sometimes I take him around Cephonex to play with the meteors.
He had to draw a roadrunner at school this week. Instead of the real-world roadrunner, he opted to do the boundless roadrunner.
P.S. He says there are four legs and clouds around it because it's running fast.