Need help with a build? Running out of design ideas? Can't quite get the hang of chiseling? Or honestly just bored and want some people to chill with while you work?
Call Rock Goblin Builders! @Cactopod and @PrincessMaude
Rock Goblin Builders, also known as RGB, are the hot new building, consulting, and friendship association on the block. For the low price of Free, we offer many services for your assistance and amusement, including but not limited to the following:
-Building
-Decorating
-Chiseling
-Brainstorming/Design Consulting
-All Purpose Couch Placement
-Throwing Ourselves Into Lava
-Just Hanging Out
With the small fee of just Spending Time With Us While, you can access some of our premium options:
-Help Placing Blocks
-Repetitive Chiseling
-Grass
Act now on this limited time* offer! No hidden fees, no catch. We're just bored (and would also like some sweet EXP).
Rock Goblin Builders. Your Blocks. Our Labor.
Some of our recent projects include:
Street Market
Farms
Artistic builds
Home, House, Mansions, Workshops
Walls, Ceilings and Floors
Customer reviews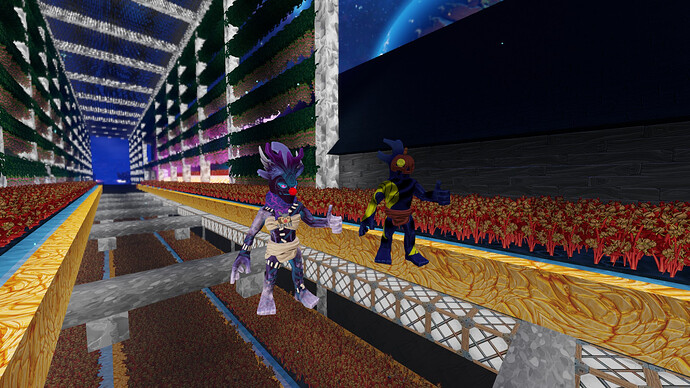 Contact us here, via PMs : @Cactopod and @PrincessMaude
or on Discord : Cactopod#8079 and PrincessMaude#1656
*Limited to the length of time we feel like offering this service