I have a ton of stuff I want to get rid of. A "collection" (all right it's a hoard) of blocks that I have tiny amounts of. These are not large number of blocks, it's tons of colors.
I think someone will be happier to have these than me right now.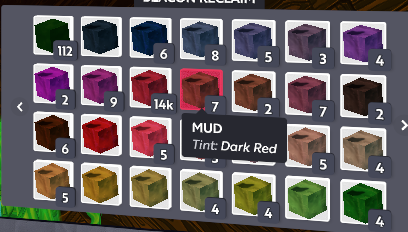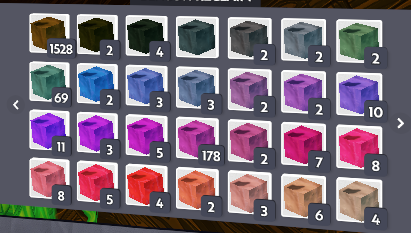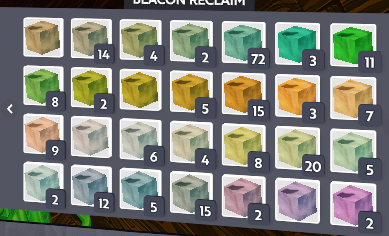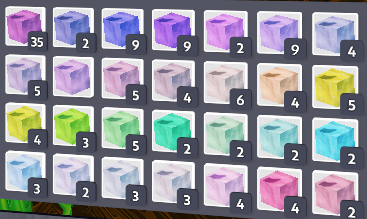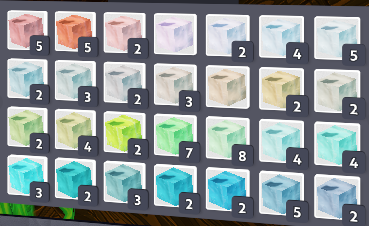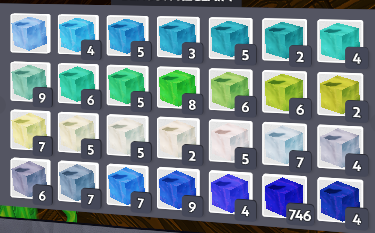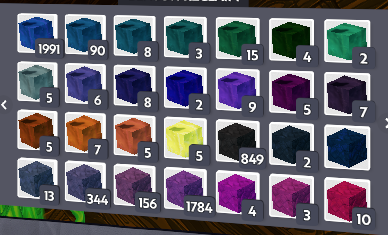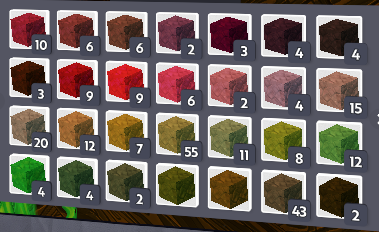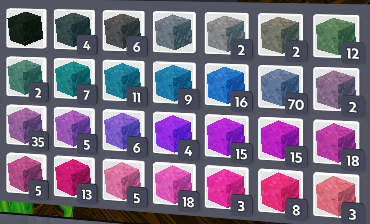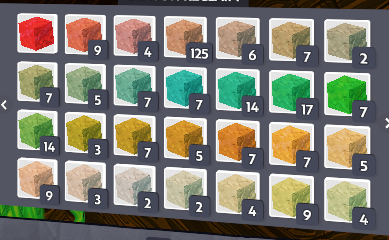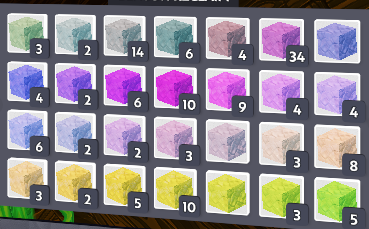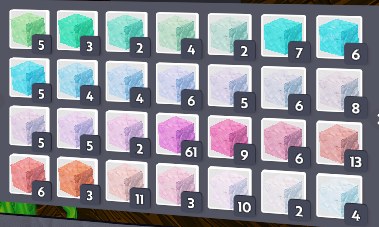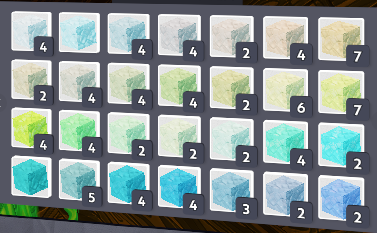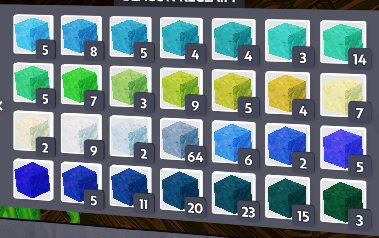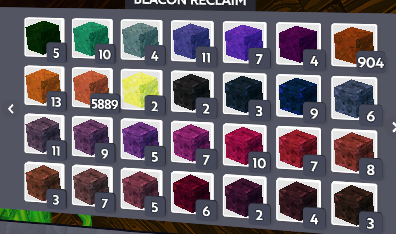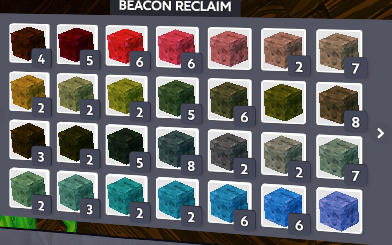 etcetera, etcetera, etcetera … I'm done clipping little pics but if you are who I'm looking for you're already breathing heavily.
Yes, if those pictures excited you, then you are who I'm looking for. I was just going to clear these from reclaim into some chests and forget them again lol. But I feel like somewhere there's probably a color storage built, and it's wanting some colors.
That's just a preview ofc i'm talking about mud, ash, sand, three types trunk, three types foliage, three types stone. Mold, Growth, Tangle. Ice if you like, glacier. My color collection of everything but glass and gleam I think. Oh yeah soils. The remains of the gleambow events, along with some random odds dropped off after exo trips, etc… over several years of hoarding.
Ideally I'm looking to pass these along to someone who is wishing they had such a (nearly) complete collection of color samples. Some blocks that I actively farmed or have a ton of I'll keep but I'll be sure and include some of them as well.
I'm working 5-6 days a week right now, depending on your schedule it might take a minute to meet up or something. This isn't urgent, and I suspect there's more than one person interested so whatever, state your interest and we'll sort something out.
I'm not interested in selling them.