Hi,
I seem to have a problem with my plots. I activate a plot and it doesn't seem to activate it properly so I have to "buy" a plot twice. According to the game, I should have 76 plots of which I activated 68, but looking around my plot I definitely do not have 68 active. In fact, luckily my plot is square, so it's easy to do the maths. My plot is 7 long and 5 wide which makes it 35 plots. I have 2 plot in the starter area and 1 plot on a different planet. Altogether it makes it 38 (unless my maths are really bad).
Can this be fixed somehow? I am running out of space.


I don't want to de-plot because I fear that I am not getting 2 plots back but just one and then I have even less plots.
What's really strange: an unclaimed plot has that white border with a very low transparency and that white cross in it. When I claim the plot for the first time, it still has the white border but the transparency is a bit higher. And only when I claim a plot for the 2nd time, the white border is removed completely and the plot claimed as mine.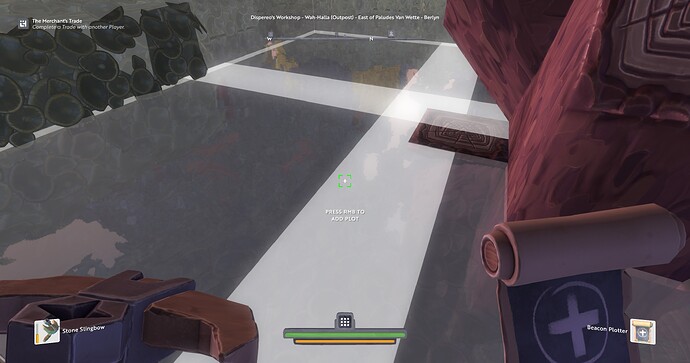 In the screenshot, you see a plot (white frame) that I already claimed, but the game asks me to claim it again. If I do so, I will loose a second plot.
Help would be appreciated.
Kind regards,
Philippe