I was just noticing this below: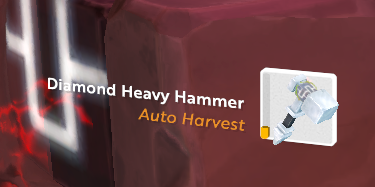 And it got me thinking. It would be really nice if we could rename our tools at the forge or some other way. To prevent profanity and abuse, names could be given using any possible combination of words allowed by the game:
For example I'd like to name this hammer something like, T6 Lasting Heavy Builder, as that's a good description of what this forge is to me.
But I was thinking that the words allowed would go beyond the scope of boons or roles too, and so also allow words like Oort, Oortian, Roadrunner, Hopper, Desert Sword, etc, basically all the names of stuff in-game, allowing you to pick silly or in-theme names for tools, too. Like Oortian Hopper Destroyer for a powerful fist weapon or something.

My inspiration for this idea comes from the game's own preset phrases system and also from the Dark Souls message system, which allows you to pick preset sentence structures with preset words of your choosing: