Creative planet crashes or kicks player(s) out when using forge and deconstruction resin successfully.
Planet seems to crash when it would return successfully some ingredients back. So there is higher chance to crash when using Deconstruction Resin 3.
To clarify problem I am able to get this window only in Creative.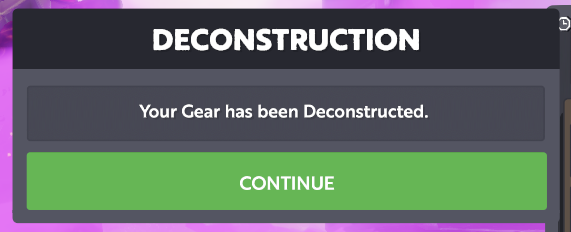 I assume that this screen below can't happen in Creative and when it would happen it forces me back to Sanctum.