Hey guys,
Haven't been very active lately. My wife gave birth 2 months ago and I'm constantly stuck between work and baby sitting, but I do get some free time every now and then to play around with building concepts and you can also find me in Chisel Town at The Lost Knight (building with pink roof).
Been working on a new city concept, this time something more alien and techy. Drawing inspiration from the Boundless crafting machines, I've been able to come up with a concept for a lost, ancient Oort city. If I ever get hold of hundreds of thousands of resources, I might make this happen, but it requires huge amounts of work.
Let me know what you think!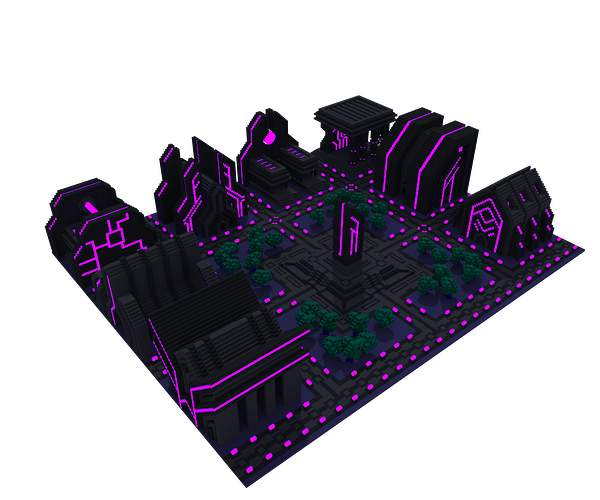 Thanks!