I posted about the OBIA shortly after I came up with the idea, but I've modified it in multiple ways and feel like sharing the first 17 weeks (OGC years). To those who haven't seen this- it is in no way a real metric of the economy. At most it should reflect player activity over time, but always to be taken with a shard of rock salt. It's just a fun way to play with spreadsheets and add some immersion to the universe. Plus I'll be using the data for certain builds in game.
The OBIA is made up of 20 items that cover as wide a range of the full item spectrum as possible, by association through crafting etc., divided among 5 sectors. I won't get into the formulas here but basically we want item prices to decrease and total volume to increase for the index to rise.
While that should certainly result in growth due to (hopeful) increased player count over time, I anticipate the true chart will forever be a mess of long plateaus separated by sharp rises and falls in player count, so this week I came up with a natural way to mimic the effects of inflation. It hasn't shown much after only 17 weeks in but I'm excited to see a nice logarithmic curve develop after some months go by and the chart looks more realistic.
Anyway, here's some chart action:
Odubon Construction Sector, up slightly this year to 144.90.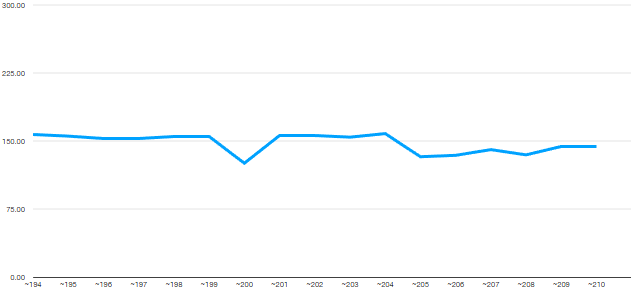 Gordon Manufacturing Sector hit an all-time high at 207.80.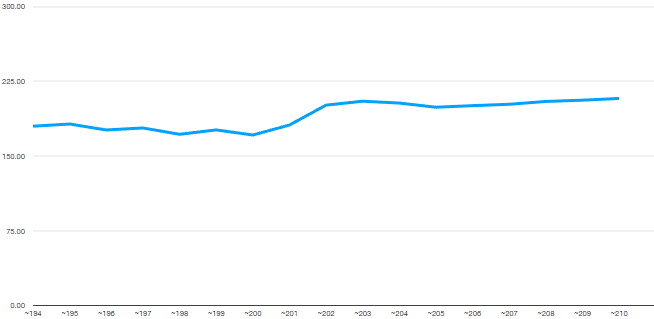 The Foxx Commercial Sector is up 12.66% to 177.18, bouncing back from its all-time low of 2 years ago.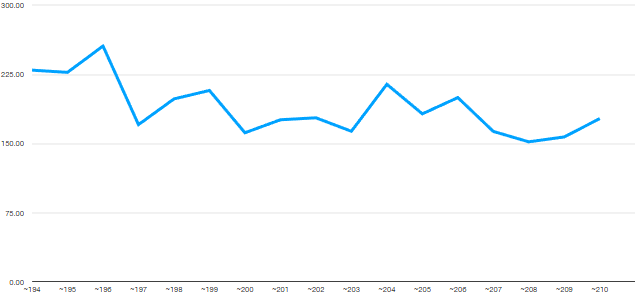 Luckskill Extraction Sector is regaining balance at 139.61 after a surprising streak of volatility.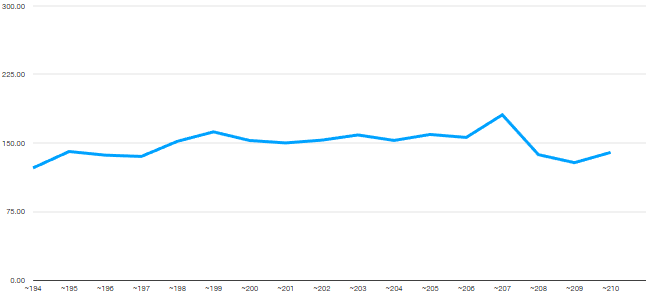 The Buff-4 Sustenance Sector finishes just ahead of last year's all-time high at 237.85. Can it continue the streak into Y~211?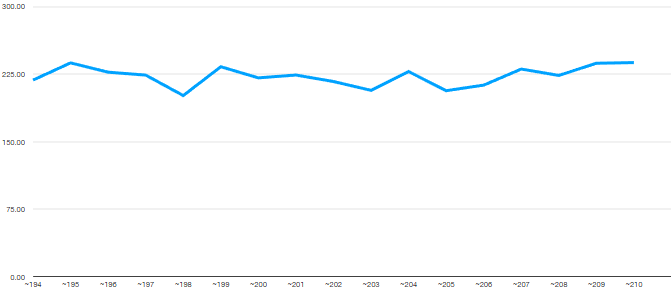 Finally, the OBIA rises 3.89% to 907.33.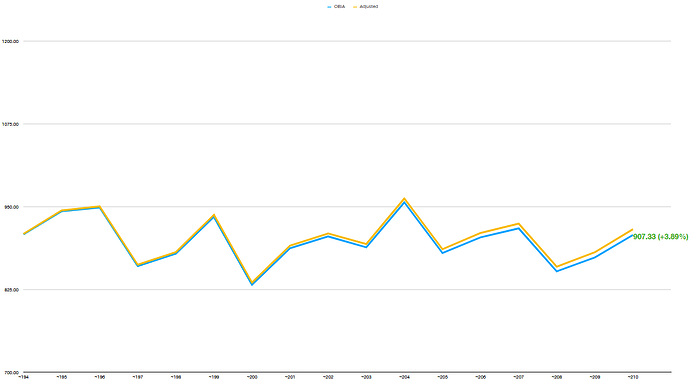 Little treat for anyone who actually read this far: