lately, there's a player being toxic all over the place
private messaging players that are not part of this so-called ''war''
name shaming in the shout and universal channels.
name shaming/being toxic towards my friends who are at that moment with me
going on about his religions and calling those outside of a certain religion, rapists, murderers, thieves, and Satanists
putting signs up with religions
attacking those that he assumes is me as a character
blocking in areas/builds of other people (not just mine)
harassment towards those in the guild and those being a friend of mine
sexist
and the list goes on!
locking me on on other planets and calling the areas THE FUTURE
---
this guy is getting out of hand, those that know me and are a friend know he's being a toxic troll.
they laugh about it but in reality towards new players, this is a bad reputation for the game.
with all that he currently does is a bannable fact @james @Leahlemoncakes
I got screenshots/video proof of all the above-mentioned cases.
not to mention some other people have.
I have been neutral towards this because the more you say the more you feed him.
the little story back in time.
I helped legends with plots and take over the beacons he forgot to fuel.
I then asked if he wanted the areas back, he said to leave it at that moment (proof below)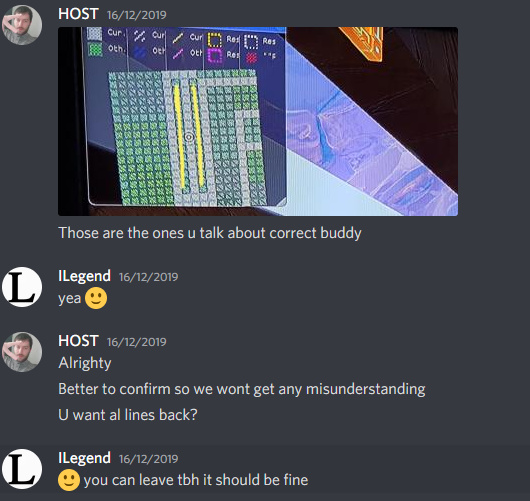 he then somehow quit and I got asked to fuel a beacon
I helped legendVille (-light-) beacon fuel for roughly a year. that was asked of me so I did.
back in May 2020, I bought the fantasy tree on dkmall from prime18 (got proof too)
i had a machine room and everything there that i build
then somewhere in 2021, this person showed up with a friend of him, that's when it started, the devs got called on me and the areas got checked the developers saw nothing wrong, and just left and closed the case, me being a good boy I gave him the areas because I did not use them really.
then @james gave guild director permissions to him on legends guild, the next day I got removed from the legendville guild and the beacons got hidden
he then decided to take charge of everything with new rules for the dead area called Legendville.
the shop the bought area then becomes the ''troll'' areas and now it seems I have been trolling Legenville for 4 years+ (while he's not even been there for 4 years nor have i lol…
the area I got at the LegendVille/dkmall has been ash for a long time just because I'm working on community projects, farms, and all sorts and in real life, I also not long ago got myself a baby boy, the reason it has been ash for a bit.
James I have reported signs and so did many others, I have received zero support.
that's why I'm posting in the support-reports section as a final warning.i already messaged you that if I need to take matters into my own hands
a few days ago I'm now taking back areas on legendVille if they ash.
I also have been locked in fully while the west side was open for me to expand!
I'm not giving up the area so stop being a tryhard.
I get sick of defending myself it stops me from playing the game with the limited time I already have!
those that believe the rumors and everything that comes with it that's fine
TO YOU!–> at the guy that is against me please keep this between us and don't get innocent people involved in this drama no one is feeling pity for you. this is our case and the more you get others involved the harder I will fight you.so the decision is yours. also, you're forging your own banhammer.