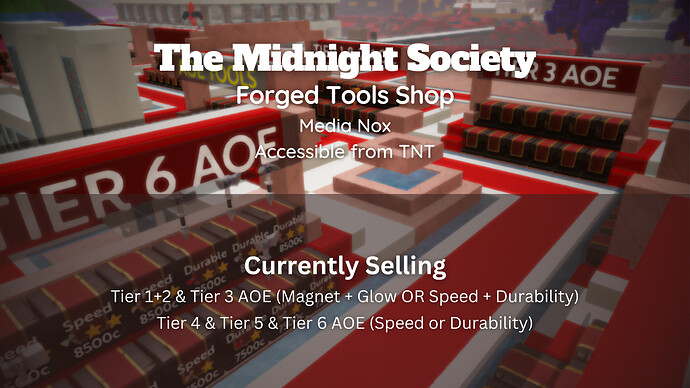 Hello!
I want to announce the opening of the TMS Shop, a Forged Tools shop on Media Nox (Accessible from TNT Sov Wall)
I'm currently selling:
Tier 1+2 & Tier 3 AOE (Magnet + Glow OR Speed + Durability)
Tier 4 & Tier 5 & Tier 6 AOE (Speed or Durability)
I usually stock Hammers, Shovels & Axes, if any are out of stock, they will be restocked ASAP.
I'm often also buying a variety of things as demand asks for it, which you can find in the Request Basket Section.
I hope you'll come visit the shop!
TNT -> Media Nox (Sovereign Wall)