Greetings!
Please note we have renamed our Alliance faction to Friends of TNT.
The Faction Book has been placed by our lovely Wildstock Shiela, exit the hub to the South to find her.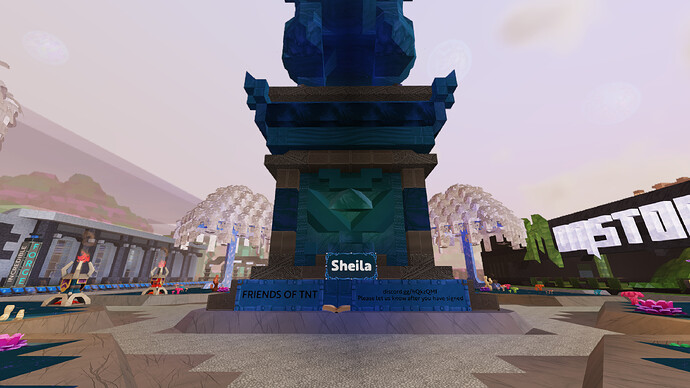 After signing the book, please let us know that you have in game or via discord or on this thread

The book is only checked periodically unless you let us know.
To ensure fairness to all, please do not enroll more than one character into the faction.
We run 3 buffs which are accessible once you make this your main guild.
Grapple and Run
Spark and Wear
Hammer Versatility
All buffs are level 3
Please note in order to ensure that there is space in the this faction we will remove players that have been inactive for over 4 weeks periodically.
Finally please note that joining this faction doesn't infer full membership to TNT, we are a small group and we recruit new members directly.
Any persons wearing our tag and trolling will be immediately removed.