a giant rough oort shrine/temple where all players can pray for the magical appearance of rough oort seams on the planets of known Boundlessverse

It is not

done but going to call it done for now.

On to the next step

almost out of a few things sadly so I maybe at a stand still again for a bit, but I hope to not be stuck for long.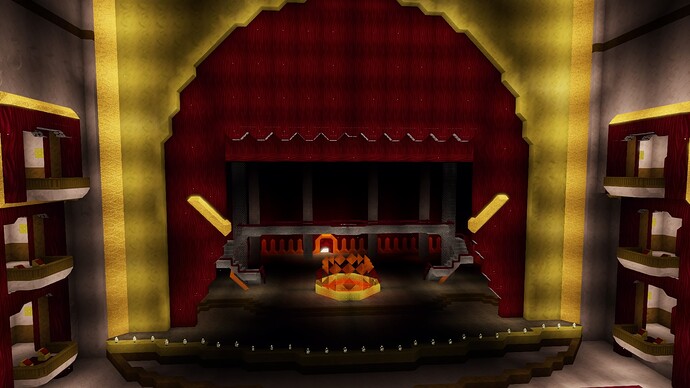 The reason I am rushing is so I can work up to a certain part of the Opera House so I can finally have my new workshop. Man I am half way there I can't wait!


oh and got shadow red gravel off the exo and made it all into sand, so very happy

Woah oh, living on a prayer!
@cagian Take my hand, we'll make it, I swear!


Congrats


Nooooooooo

Man I won't ever see those numbers!
Whoops forgot to fuel

dumb dumb dumber

ill be back at some point don't worr
Just to bussy irl atm and i forgot to fuel thats all

more plots to start out in the future

I haven't done alot of late No anti_Boundless intentions just stuff stuff and more stuff
I've redone some buildings to make them /better/ which is just a fancy word for mucking about.
Just keep at it, and slog away. Its been two years, so at that same rate I have like 6 more to go… ouch.
I worked on my treetop shop some more today. Biggest project I've ever done and taking it slow.
Incidentally, came back to forums with 4 notifications from Oortelf. Seems people went flag happy. Though it's interesting that 2 of the flags were on a closed thread.


I didn't even know you can flag in a closed thread lol. Everyday something new.

I had some spare time, so I went for a run around some of my favourite planets and picked flowers