At less than 10 coins, it is not worth harvesting it anymore (forged topaz axes, speed brews…)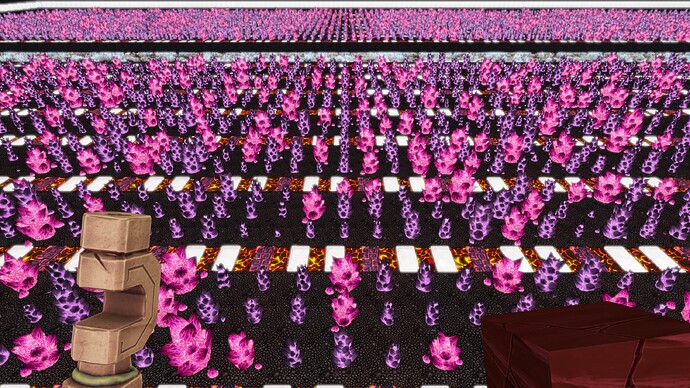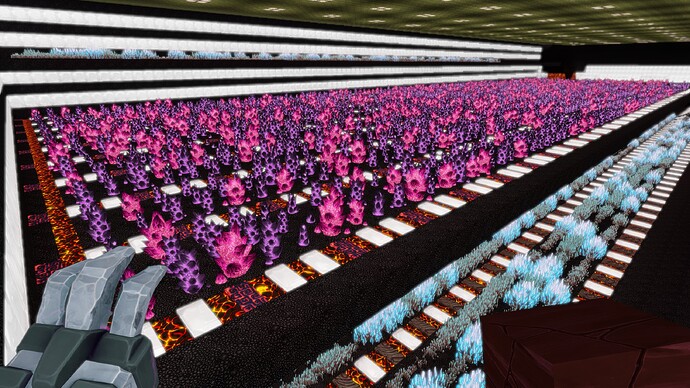 Regards,
Combustion has never been worth much since it came out. It's all over the place. There's some planets that would be better to just go grab it from over harvesting a farm

I just grow it to use it for making sand.
The picture looks amazing. At least it worth it as a decoration

Thats the Same with kindling i dont sell them anymore combustion or kindling because the time you Invest has to be paid , thats the Same with forging Tools they are all to cheap…
I do Other Thing which are more profitable in the Same time to earn Money.
I Just Farm them for my self If i Need that will be perhaps in a few years again … I ve enough of them …
Yes, Kindling has the same sad story, together with forging. I simply feel the price is so low that the time is not worth it. I can go mining instead.
Regards,
time to add natural disasters
maybe we need some new deco-type blocks that require vast amounts these as part of the recipe…mmmmm new blocks

I sell all my Concrete in Sale but its a on time Thing because i ll Go Off this Business and want to clear my Stock
How much is kindling now, is that just the harvested crop or the seed themselves, as I see a lot of seeds for quite a high price
35c is still pretty good really, as the purchasing power of coin seems higher in a lot of instances e.g. marble, bones, orbs, concrete etc have all also dropped .
Whilst there are certainly other things that may be more time efficient for coin it has its purposes.
I know some things are more expensive since this has fallen but I think 35 is pretty reasonable.
Don't use gem tools to harvest a one shot crop and don't waste speed brews and you will increase your profit margin.
I already need to use 4 brews for my kindling and combustion farms… without it, the time would be double. I can go mining instead, if I want coins… (and way more xp). Why are people bringing the price so low?
If it drops more, I'll make the Combustion into Spark

Regards,
Without Speed brews its Double of time you Need 9000 crops an hour thats 18000 Yield to come nearly equal to Mining at the price from 35 c on kindling
Yea I don't use speed brews. Usually AOE wood shovels with speed. 24k seeds of kindling, yes usually take about 2 hrs to plant but hardly anytime to harvest. Say 2.5 hrs a week to do it all harvest/seed. Happy to save the coin. I don't sell the kindling shred though, personal use.
Side note I hate the combustion, never harvest it but do have a farm for it lol
If its not worth that much then yall need to start selling it on the cheap
Because many Boundless players won't be happy until everything is
Also some people don't understand the side effects of undercutting or are otherwise willing to flood the market with stuff which causes other people to post it cheaper.
Do you still have your massive combustion farm? I remember the tour and it was ungodly huge.