Ever notice you can run straight North FOREVER? Your compass never starts spinning in circles, no jolly fat man in a red suit hands you a present. You keep walking and things start to look familiar… you have been here before! Exactly 4607 "blocks" ago!
Don't believe what you see in the sky! The planets are NOT spheres, they are tori! And I have proof!
I painstakingly painted the surface of Gyosha Ophin in its entirety on my handy dandy torus.
With my tourus standing on edge, blue dot facing me…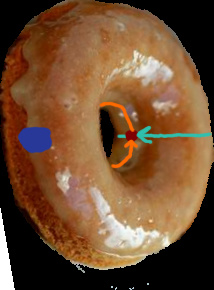 I carefully cut from the red dot around the far side of my torus (blue arrow), I then sliced around the inner perimeter (orange arrow) and flatted out my map. This is what I was left with.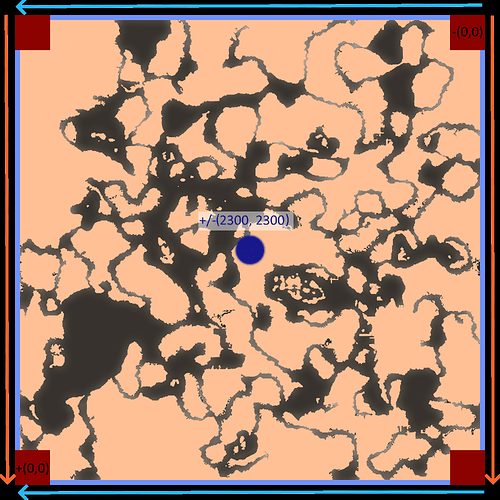 "North" or "South" are actually clockwise and counter clockwise, forever going around around the doughnut. Going "East" or "West" would send you into and out of the center of the doughnut for all of eternity!
Try it yourself! Start anywhere on your planet and walk 4607 blocks in any cardinal direction.You will end up standing in the exact same spot!!! Since you are on a doughnut the blocks on the outer edge must be stretched and the ones in the inner ring compressed!
I have no idea how they are manipulating the sky. When standing on the orange line you should be able to look up and see the other side of the inner ring.
(real talk though, wouldn't it be cool if all the planets appeared as the doughnuts they are?)