For the last 9+ hours me and @Dreyma have been going planet to planet scanning in updated prices for BUTT. Dreyma pulled an all nighter to help me out and honestly, I wont lie, did most of the scans…
We didn't do selected items but instead did ALL items. At least for the list of 800+ we found.
We started with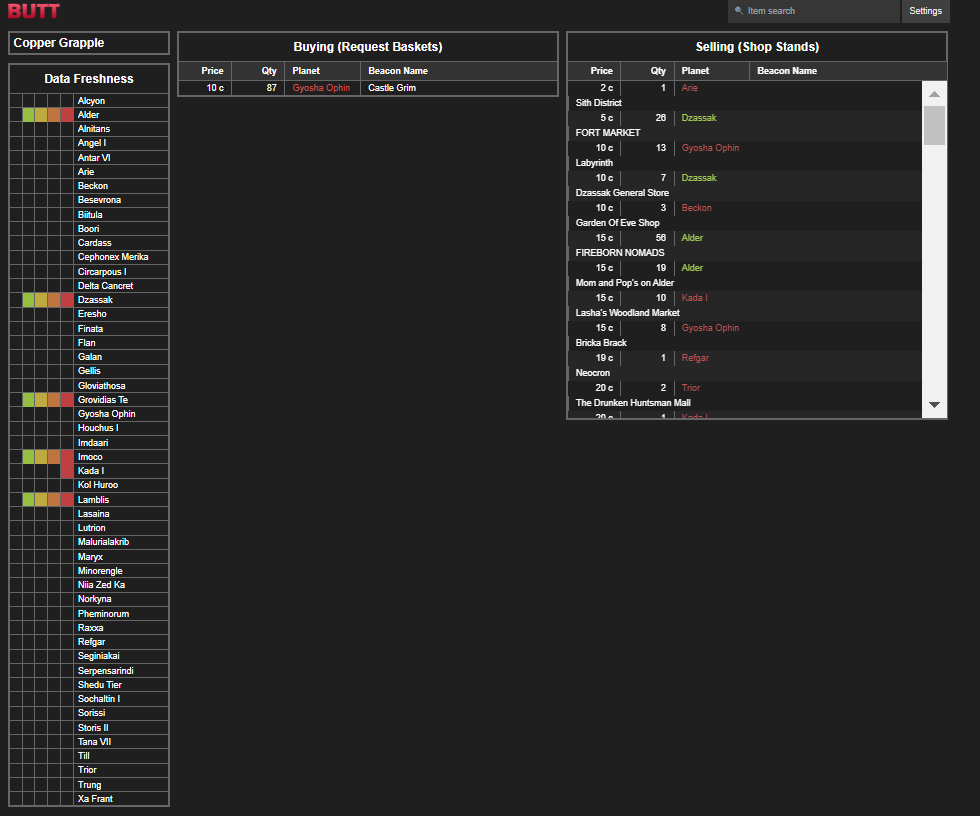 and ended with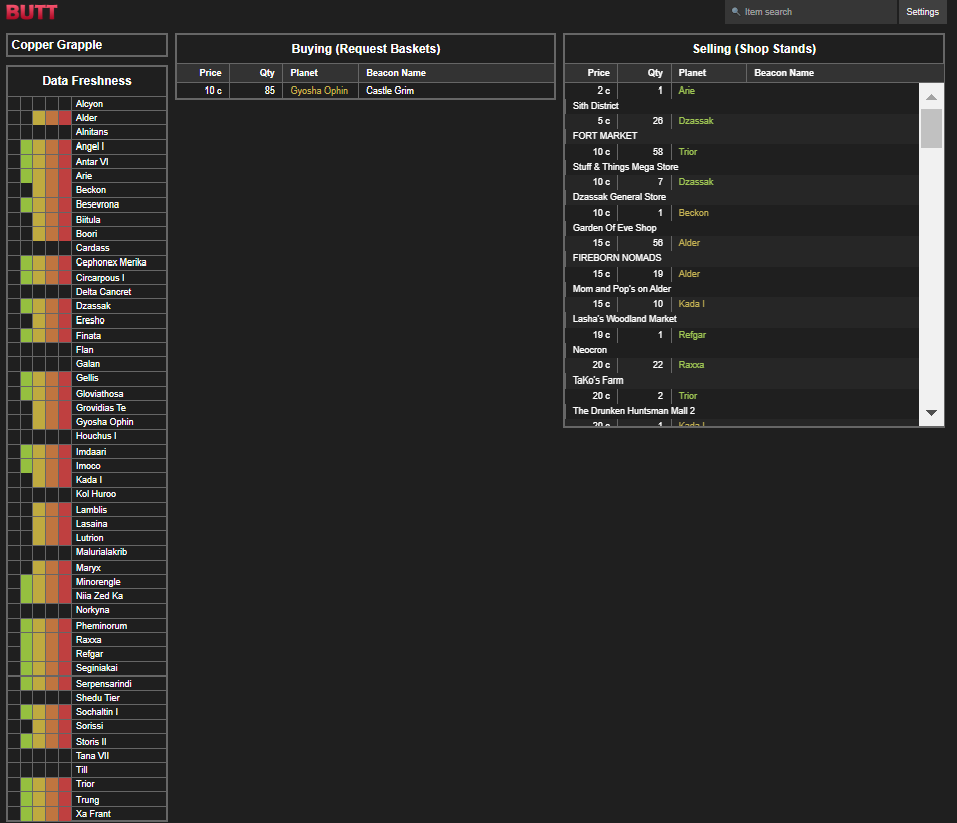 The grapple had the most empty spots so it was easy to work with and see what we were doing
Only missing the following if anyone wants to grab them. <3
Alcyon
Cardass
Delta Cancret
Galan
Houchus I
Kol Huroo
Malurialakrib
Norkyna
Shedu Tier
Till
P.S.
Some of you may have seen her on her lower level PC character QueenRawr.
P.S.S I think she also fell asleep at the keyboard so you might see a dead or Idling QueenRawr.