Hi guys,
i'm currently working on some concepts for Flying and Hunter creatures. We decided to explore them as "family" type that could help us to generate our final candidate concept for be able to model the game asset.
As always the creatures are numbered for pick your favourite. Here is what the text mean:
AGRS = Aggressive Predator SLUM = Slumbering Giant, Ancient MAJ= Majestic, NAST = Nasty vicious, ETH/DARK/TWIST = Ethereal , Dark , Tweisted.
See you soon with the next update!

Hunter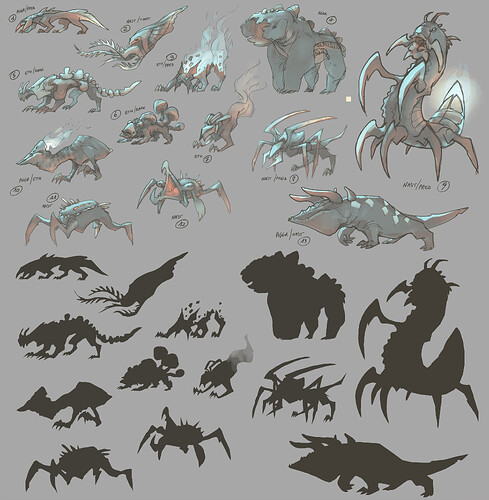 Flyer