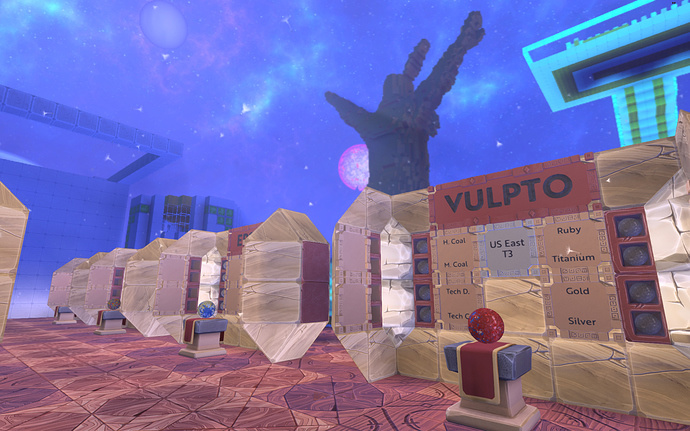 Hello! I'm selling atlases that have 100% all regions revealed for all 12 current planets. I sold thousands of atlases and have maintained my stock level for months.
If you're not sure what an atlas is, it's basically a mini-map that you hold in your hand. You can put an item into an atlas to see a heat-map of where that resource is located on the planet. Heat-maps are updated from the server once every 24 hours (says James, although this may change in the future). You can also remove the item in the atlas and put a different item into the same atlas, thus atlases are reusable. There is currently no wear on atlases.
Prices
399 coin for home worlds (Solum, Therka, Berlyn, Vena V)
499 coin for all other planets (Epsilo, Septerfon, Andooweem, Elopor, Vulpto, Munteen VII, Nasharil, Alturnik)
Information
The shop is fully stocked!!! There is a shelf behind each stand which has the heat-maps for common items so you can get a general idea what spawns where before you purchase: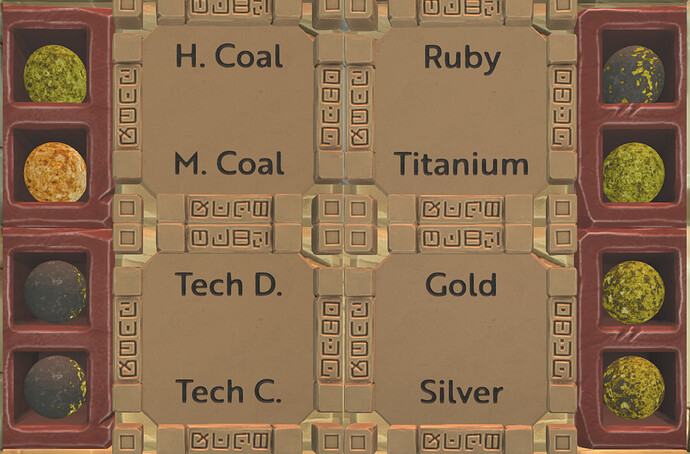 I have collected all 600 regions on the current 12 planets. You can see the revealed atlases on display in my shop.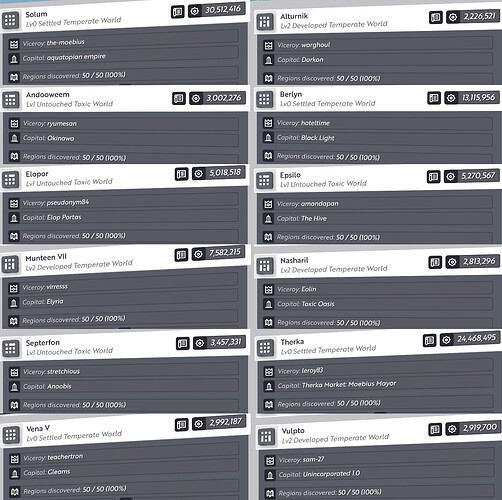 Location
My shop is accessible from the following 4 places
Portal Seekers Shopping Center - Vulpto: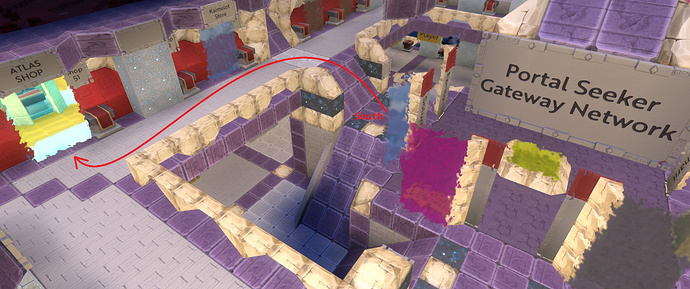 Ultima Hub:


La Mancha Citadel:


Aquatopia Hub: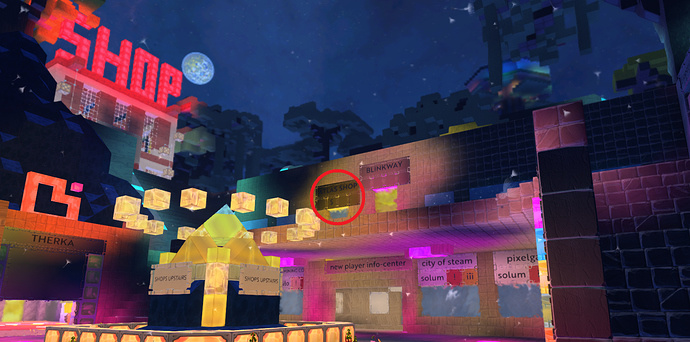 Best of luck on your future mining endeavours!