Few hours ago my T4 planet was about to run out, so I did some good farming on it to appreciate it a last time. As the countdown showed 17 minutes, though, I thought I will just go ahead and reclaiming everything on it cause yeah the last minutes You wont be productive anymore.
And then I got very negatively surprised. Knowing I paid that planet for months, I can't even reclaim my stuff peacefully the last 15 minutes of its existence cause they raised my planet's atmosphere already to caustic lvl 8! Honestly, its not about those few minutes I'm complaining about that were basically wasted and taken away from me on that planet. Its the fact that they roughly start 30 minutes before it would run out with raising the atmosphere - on a planet for which I paid that time, not to be basically kicked out 15 minutes earlier. Thats not a way You guys should treat Your customers. It made me today very angry.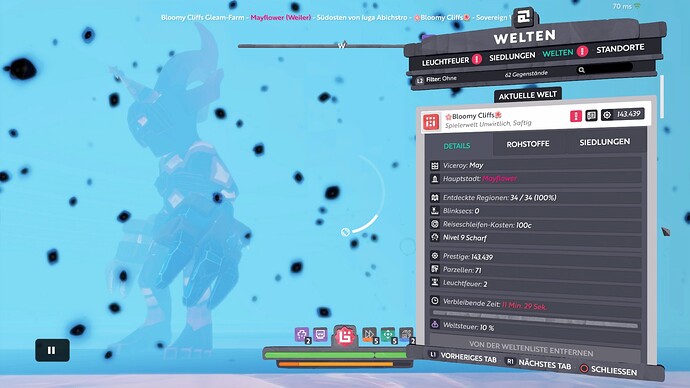 In the end I assume they do that with all planet's from T4 on and lower ones without atmosphere seem to have another way to kick the player out since my T1 one week ago had no raising atmosphere when it ran out. There I also reclaimed in the last few mins.
Here another picture that makes it even clearer: 9 minutes left but already on caustic lvl 9. I'm sowwy my pictures are always in German xD I kinda don't plan to change that. Oops