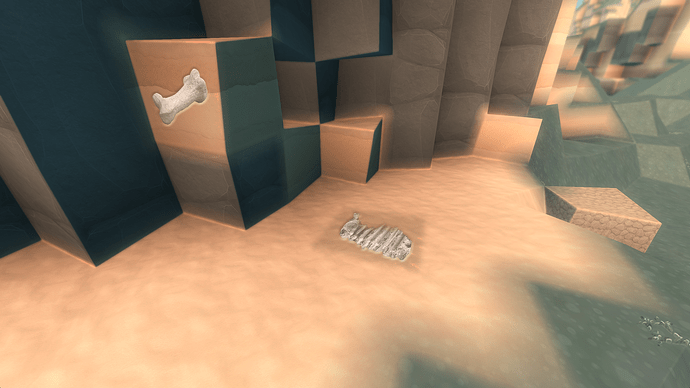 …Okay, forgive me, it's totally photoshopped…
Buuuuut listen to the idea:
Bones as a mineable resource
There isn't really much to it – what if you could find bones as you dug around in the dirt?? And then use those bones for crafting?? Bone weapons, bone amor, bone arrows, …bone couches…
I'm just saying, would be fun, and would probably fit in the world of Oort pretty well!!
Other thoughts
• Bones get better on higher tier worlds
• Killing mobs gives a chance for bone dirt to spawn where they died
• Titan Bones as a highly sought-after commodity
BOOOONES