Hey everyone,
We've got some exciting news - Boundless is currently FREE on Steam for the entire weekend. The event will last until 8pm GMT Sunday, and is going to see a lot of promotion. If you've been waiting to join the game, or have friends who you'd love to convince to give it a try, then now is the time!
The game will be on sale with a 30% discount during this time too, which will run until March 4th. So players who really enjoy their time in the free weekend can join in permanently at a discount.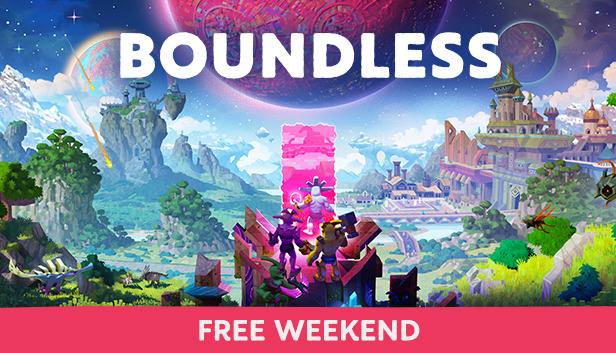 We're expecting a large amount of new players to give the game a try, so let's make sure to really welcome them and show off just how awesome and supportive a community of players we have. This is our chance to show off just what a brilliant world we've all been building together, so don't be shy! This is a really exciting weekend for all of us.
I'd love to see all your screenshots of big groups of players - hunts, cities, gatherings… if you all get together, send us your shots!