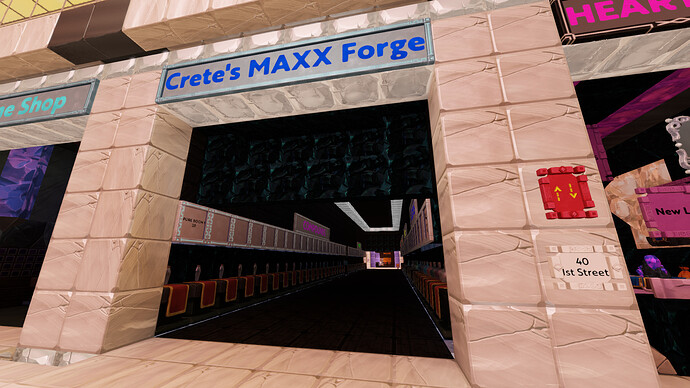 Located in Gyosha Mall, 42 1st street. (press 'K', search for Pure Boon 1, follow orange arrow

)
I am currently stocking ALL forge mats. (feather mats coming later, as I will hunt those Roadrunners myself)
Prices have been adjusted. IF you come to my shop, and do NOT buy what you need due to price, PLEASE let me know via mailbox. Currently they are priced at how hard the mats are to source, and a combo of current mat pricing. So prices may adjust, but feedback is very appreciated!
Also stocking lightly forged tools used for regen farming:
Tier 1-2 3x3 Shovel, w/ 9m Autoloot: Priced @ 2k
Tier 1-2 3x3 Axe, w/ 9m Autoloot: Priced @ 2k (Used for grass/crop/starberry farming. For Tree Chopping please use the Strength Brew selling right below, sold at a loss for no profit @ 156)
These are just what I use to farm with, when farming and people had expressed a need for them, so i figured I would store my stock in shop stands =D
Check back often, as I am cooking up some very "interesting" MAXX forge recipes that you all may enjoy playing with!