Attention Citizens! Grab your Bombs and Broomsticks ! You Don't want to miss the VIEWS !
A Dodge Bomb tournament is to be held Feb 20th (NOON CST), at the Storis Quidditch Pitch! Great Prizes and a Great Trophy can be yours!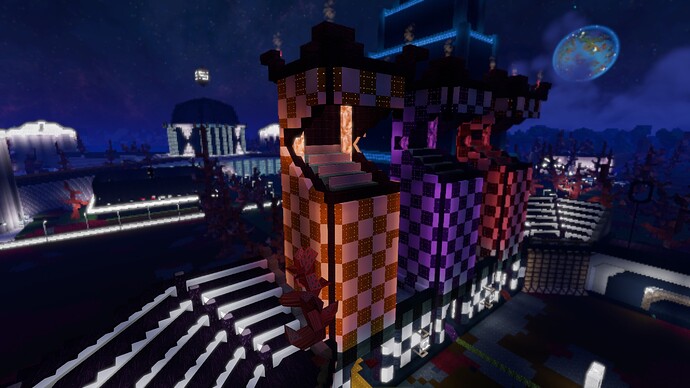 As part of the Storis II Welcome Center public amenities, there is a new dodge bombs arena directly west of the Storis II Welcome Center. (Literally run West out of the building from any portal you exit, such as from Tnt)
Tnt - Storis II portal
PS Gravidias Te - Lacuna Portal
Others
In respect to the nature of the Welcome Center, This tournament is for everyone. We will try to mix in some variations of dodge bombs in between Tournament matches, such as: Free for all- 4v4 or 6v6 and House Matches (No Gryffindor or Slytherin, but Diamond and Amythest etc).
Rules are to follow OBDBA Sanctioned rules. (Official Boundless Dodge Bombs Association)…If there are any…
Tournament rules are roughly as follows. - May be changed up to day of match-
No More than 12 Teams.
First Come First Serve. Can reply here to reserve your team seat.
Must be in teams of TWO,
Gem bombs only, no lucent. (Can BYOB work?) Forged Bombs available on site.
Last team alive wins the round.
Best 2 out of 3 rounds.
Single Elimination.
Darkhorse / winner of losers bracket brought into semi finals of winners bracket.
Some Food and Brew restriction?
First Place Prize: … 1 Million Coin and a personalized Trophy!
Second Place … 1 SS Rough Oort
Third Place: … 1 SS T6 Forged Hammers. - Choice of either* Diamond or Sapphire
Trophy made by our very own Boundless Jedi and unofficial DB Trophy maker: @DJDancecraft
House Matches.
As tournament participants sign up, they may pick a "House" colored after the Gems* to belong to. Throughout the day wins among matches will be counted toward their house. There may be some matches specifically for house competition. At the end of the Tournament, Each member of the Victorious house will receive a Forged Wayfarers Totem. (Glow/Loot) or (T1 Excavation)
During House Matches, players must carry their color gleam block in their off hand at all times. Fill all wheel slots with a gleam block.
Citizens not in the tournament can sign up under any house and participate in house matches. Must sign up within first 30 min of match start…
Players not affiliated with a house may participate in any of the big team matches and Free For All matches.
Non-Affiliated players may participate in house matches ONLY to even out team numbers. Please respect the Tournament official and change teams if asked. A single odd person is acceptable…
These rules are subject to change based upon public discussion. Let me know what you think and have experienced with hosting a match.
Teams;
1: Aray900 / Guild Mate
2: Bethlehem / Spoodle
3: Lorelie / RooRoo
4: DJDancecraft / Oorteesha
5: Baeslayer / Pama
6: JDGroat / Apt
7: Lunai / Free Agent*
8: Dubbanz / Partner
9:Gaudet/Kasko
10: Skeletor/ Orrian
11:
12:
Will randomize bracket after registration.