Hello, Boundless fans who want to play on PS4! If the Emote system is going to be controlled by chat, and you don't own a keyboard, won't the tedious process of typing on console dampen your mood? -drumroll- Introducing the Emote Wheel! Just swiftly switch through the rings and emotions, in a way highly superior to the PS4 typing interface! I drew an example of its appearance-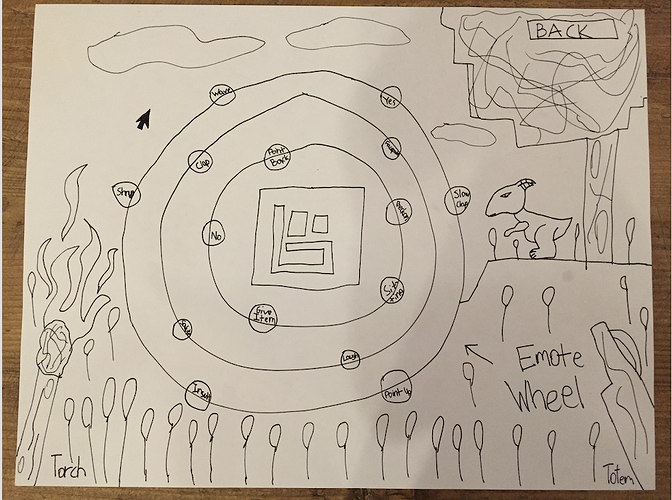 (Wonderstruck, if you see, this, PLEASE CONSIDER IT!!!)
Now onto my 2017 suggestions. One MAJOR feature for 1.0- Add Wolven (Wolven's better then plain old 'Wolf.') and Avian character races. One MINOR feature for Boundless- (Please tell me if this already in Boundless.) Instead of just saying 'Hand' when you have no item in your grasp, SHOW A HAND.




Anyway, bye for now!