Contest area is now live! Portal available at DK mall where Exo Heaven's portal used to be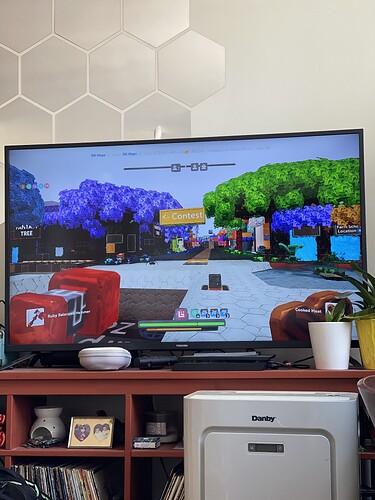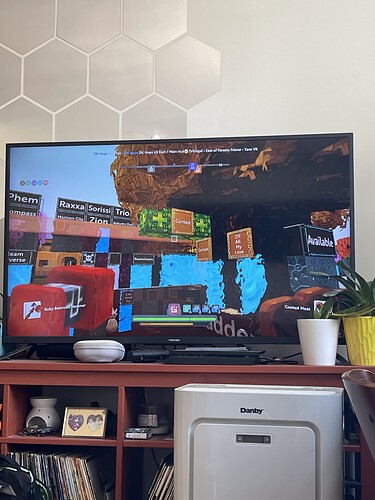 For now I have the three main 11x11 plazas reserved for large builds, but everything else is available!
I did notice that by reclaiming a bunch of buildings I had plotted on Tana, it made my Tana roads -97 compactness which is prohibited. Hopefully they won't be reclaimed before people can build since they are also the roads from the pixelart contest and the Star Wars / tree house contest. Not a challenge just a hope.
Portals available! Rules:
You may build either a pixelart or a 3d art or both. First place in each category gets 2 million coin. You CAN win both!
Each participant or team will get approximately 300,000c for entering. You can't get 600,000 for doing both, sorry. One reward per team, sorry. This is approximate since it will be a share of the 21 million coin prize pool, based on number of entries. You must put in a good faith effort to get an entry reward - at least a few hours worth of building and chiseling is expected.
The theme is gay pride - unicorns and rainbows and anything else you think fits the theme. You can be silly or edgy but just use common sense and be respectful. Ask if you're not sure.
If you need plots let me know, I have at least 30,000 spare plots.
Also just a reminder that if you have any other art you'd like preserved from prior contests let me know, I'm happy to preserve your art

Happy Pride everyone!
Also since @georgegroeg and @ellyphant each lost millions of coins to the guild bug and were never given their coins back, each of them gets 5 million coin for all their hard work and awesomeness (separate from the contest)