I've done a few batches of research crops and have made some discoveries!
When planting goo on to gleam, it appears that the resulting plant has about an 80% chance of moving towards the color of gleam in steps of up to 13 ΔE. ΔE just being a measurement of how far apart two colors are.
For example, Cold Slate, Cold Berry, Cold Tan and Cool Grey, are all fairly close to White.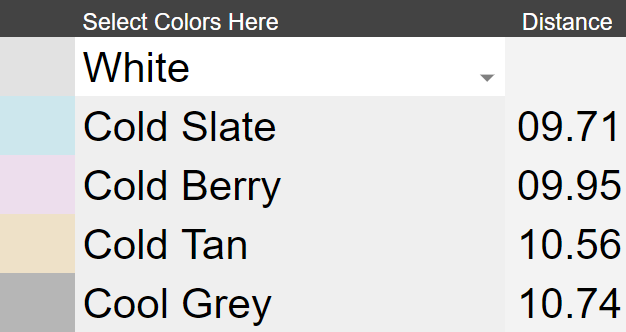 This means that if you were to plant a crop of all Cool Grey in to White gleam, you could expect about 80% of them to mutate in to White.
Further, it appears that there is around a 1.5% chance that your goo will mutate in a random direction, out to a similar distance, however, There were a few instances of mutations occurring out to around 22.5 ΔE. I have some, un-scientific, evidence that there may not be a limit to how far a color can mutate in this way, but the amounts of goo that do so are limited. About 18.5 % appear to refuse to mutate.
It's possible that all of the goo that doesn't mutate as part of the 80% tries to spread itself across the rest of the spectrum by inverse weighting on ΔE, so since no mutation is 0 ΔE, it might weight that more.
To that end, I've added a Mutate tab to the Color Mixer that allows you to select the gleam color of your choice, and to get an ordered list of goo colors that have less than 13 ΔE from it, meaning that you have a high chance of ending up with the gleam color in goo.
I'd love it if people could try it out and let me know when things don't go as planned, as more data allows things to become more reliable.
Thanks!