Thanks to James for the answer to my question in:

Tutorial
This is one way on how you can change Sanctum Lighting for PC.
The file in focus will be the Sanctum's original lighting file. (Please make a copy/backup of files you are wanting to edit.)
Steps:
Go to this path: Steam\steamapps\common\Boundless\assets\archetypes\lighting
(varies based on launcher choice, but the path should be similar)

Next locate the playerstart-lighting file

Open the file in your preferred editor. (Ex. Notepad, Notepad ++, Visual Studio, etc)

Next find the values you would like to change. If you do not like the world lighting, then find variables named as "sky*" or "atmosphere*".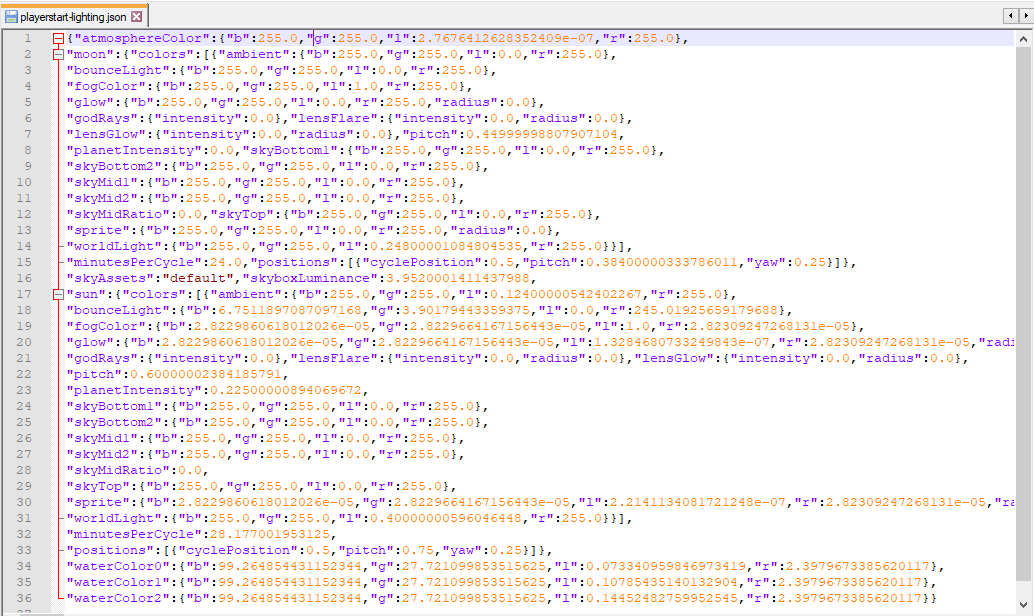 (I highlighted that first part sloppily lol make sure to only change the numbers)
This is my current setup. It is a very subtle edit. (I also reorganized the file, to be more visually pleasing, since it was originally 1 line.)
The values you will want to change are the rgb values. "l" is for luminance or a brightness.
So for example, in the picture the first variable: "atmosphereColor" has rgb values of 255.0 for each. 255.0 for all 3 = white light. This is not the original value.
(I plan on playing with more colors later lol)
Need more info pm me

( I like to make guides but I always miss something xD )